Canned food importers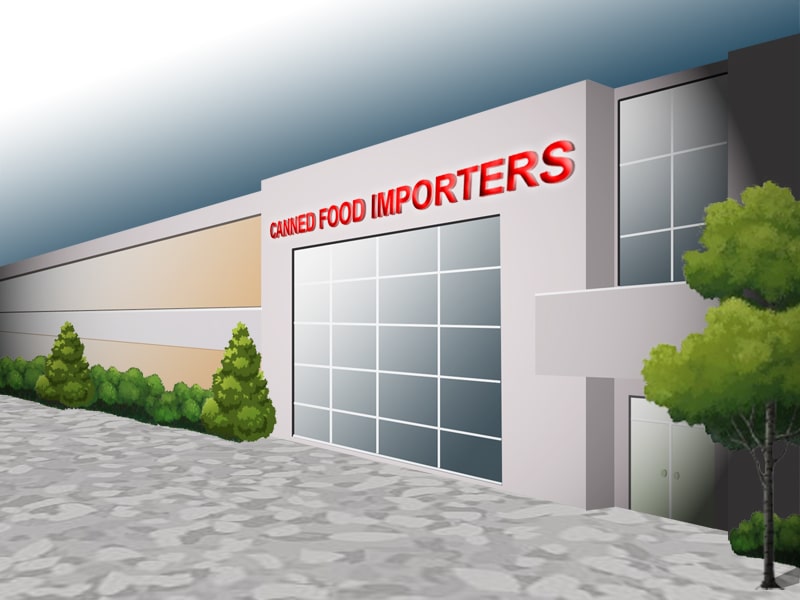 In the world trade for the manufacturers of canned food it is very important to establish commercial relationships with good distributors.
If you digit on Google the keyword "canned food Importers" or more simply "food importers", as reply you have millions of pages to be consulted. The problem is that the list stands as disarticulated or often not inherent to search only the importers of canned food, a lot of pages are non-existent and other refer not to canned food importers, not subdivided for country, so it is very difficult.
It is possible to buy also online list of food importers, but often these hold importers of confectionery, sweets, or frozen food products, so it is necessary to check one by one.
We have been selecting a good number only of importers of canned food products divided by country.
At the moment we are selecting the best importers of canned food from our database or on internet, within some months, it will be possible to find here an important list of canned food distributors for each country.
If you are a reputable importing Company of canned food, you can report to us your url address with a summary information about your activity of importer of preserved food and references. As soon possible we'll add you in our list of importers.
Tag: Importer of food products
Any bug here? Any mistake in these pages? The url address of your Company, importing canned food, has been not yet added? Please inform us by email or whatsapp. Thanks you.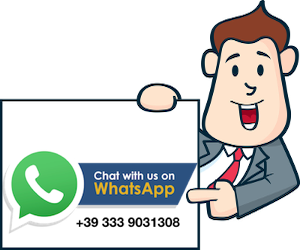 Canned food distributors
Flag
Country
Information
Number
Algeria
.
0
Argentina
Geson SA
1
Armenia
0
Australia
DAINTY FOOOD, EUROPLUS, RIVIANA FOODS, GLOBAL FOODS, BASILE IMPORTS, BENINO FOODS, ELCO FOODS, CONGA FOODS, BON FOOD, F MEYER, MANASSEN FOODS, DIJON FOODS, SIMPLOT AUSTRALIA, TORINO FOOD SERVICE, ANGELESE FINE FOODS, ZANCHI IMPORTS, GRAND FOODS
17
Austria
Alexandros, Conaxess Trade Austria, Haas Austria, Interfood, La Mercantile, Maresi, Schenkel, Transagent, Vog, Spar, Winkelbauer, Your Food Brands, Delikroat, Buratti etc.
16
Azerbaijan
0
Belarus
0
Belgium
BLOC, CBG, WONDERFOOD, Angeloloulos, ETS J.L. LAMBERT, Markelbach & Corne NV, PAB Benelux, Pietercil Delby's, Q&M Fine Food Import, TRENDY FOODS BELGIUM S.A., SOTREXCO, STIVAL........
12
Bosnia
ATACO, BAKALAR, BARE COMMERCE.....
8
Brazil
La Pastina, Sandeleh Alimentos, Santar, Aurora, Barrinhas, Belpaese Agency, CtradeGourmet, Calimp Importadora, Caseus, Costazzurra, Europa Importadora
9
Bulgaria
ASISFOODS, MISOTA, DANEL 97, VK COMMERCIALE LTD, FORTUNA, GRANDFOODS, HERMESFOODS
7
Canada
A.BERTOZZI IMPORTING, APEX TRADES, CANDISPRO, CLIPPERTON, CORINTHIAN DISTRIBUTORS, DÉLICES DE LA FORÊT VALLI, KRINOS, HUSKY FOOD IMPORTERS, MIRACO EURO FOOD LTD, SHAFER-HAGGART, DROVE IMPORT EXPORT, ELITE FOODS, JOHN L. NORGET & CO, EDOKO FOOD IMPORTER LTD, NATIONAL IMPORTERS, MACCHI DISTRIBUTIONS, OMEGA FOOD IMPORTER, GOURMET TRADING, KEHAN FOODS IMPORTS, FINO FINE FOODS, SABRINA WHOLESALE FOODS, SARAFINO
Updating progress
21
Chile
Agrocommerce, Cardamomo, Anson Trading, Cencosud
4
China
YIHAODIAN, TMALL
2
Czech Republic
GASTON, SMARTFOOD
2
Cyprus
SPECTUS
1
Croatia
ATLANTIC GRUPA, DUPIN, IVOX, RSTU, INTERCOMMERCE, NIKAS, SALVIA, TOMMY, VM2
9
Czech Republic
0
Denmark
List of canned food importers in Denmark. Only for members.
Dominican Republic
WIMA
1
Egypt
0
Estonia
Interaltus
1
Finland
List of canned food importers in Finland. Only for members.
France
CARNIATO
1
Georgia
0
Germany
ALNATURA, AMBURIA IMPORT, ANDERSSON IMPORT, ARCHE NATURPRODUKTE, ASIMEX, BENZO, BORCHERS, BOSS FOOD, CASTIGLIONE, DANTESSE, DELIMONDO, DI GENNARO, DOCKHORN & CO, DUNEKACKE & WILMS, EFEFIRAT, ECOPLUS, FEINKOST DITTMAN, FONSECA, GAMA IMPORT, GENUPORT TRADE, GLOBAL FOODS TRADING, GROCO FOOD,G&P, GVS GROUP, GUSTINI, I. SCHMIDT, IPG-COMMERCE, LAUX, LE TERROIR, MAIMOUTZIS, ME TA, RILA FEINKOST, SILCA IMPORT, THEODOR KATTUS, VIANI IMPORT, WILMS IMPORTHAUS


Updating progress:

31
Greece
Elgeka.......
2
Haiti
AFD ASSOCIATED FOOD DISTRIBUTORS
1
Holland
BOMMEL CONSERVEN, GLOE & ZEITZ, POLAK+CO, VAN RAALTEN IMPORT
4
Hong Kong
FIESTA, IMPEX QUALITY PRODUCTS, OLIVIER PACIFIC
2
Hungary
GLATZ HUNGARY
1
Iceland
INNES
1
India
0
Indonesia
0
Ireland
Italicatessen, Little Italy Ltd, Redmond Fine Foods
3
Italy
COAM, DEMAR ALIMENTARI, EUROPI, GHEZZI ALIMENTARI, G.M. GRANDI MARCHE, GRAMM, ICAT FOOD, IGINO MAZZOLA, LA FENICE, MATT, LONGINO & CARDINAL, NESTI & BONSIGNORI, OSCAR 78, RIUNIONE, SAMA, SVEVI
11
Iran
0
Israel
0
Japan
0
Kazakhstan
0
Kenya
0
Kuwait
PERFECTA INTERNATIONAL
1
Latvia
0
Lebanon
Transmed
1
Lithuania
0
Luxembourg
JEAN MARET
1
Macedonia
0
Malta
ATTARD & CO, CROWN COLD STORES, J.CALLEJA
3
Mauritius
JM VEERAPEN LTD
1
Mexico
0
Morocco
0
Montenegro
0
Northern Ireland
0
Norway
BM FOOD, HAUGEN-GRUPPEN
1
Panama
GRUPO BARSASH, HERMANOS ZAKAY, NIMAR, PEDERSEN FINE FOODS
4
Paraguay
APOLO IMPORT
1
Oman
0
Peru
0
Philippines
0
Poland
De Care, Platan Sp. z o.o., Limpol sp. z o.o., Roalma, Biuro Handlowe "IRPO"
5
Portugal
FRUTOGAL, NUTRITIR
2
Russia
AM OVERSEAS LTD, TRI-S FOOD
2
Saudi Arabia
0
Scotland
SO-FRO GROUP
1
Serbia
GLOBAL FOODS
1
Singapore
Partial list of canned food importers in Singapore. The full list only for members.
South Africa
RIESES FOOD IMPORTS
1
South Korea
0
Spain
ALIFOODS, BENETTI & PECORARO, COMERCIAL CBG, GRUPENCA, OFISTRADE
5
Sweden
ARVID NORDQUIST, DI LUCA, FONTANA, LA COLLINA, LISBETH JANSON, MATKOMPANIET, MATRIC ITALGROSS, PASSIONE ITALIANA, PIWAFOOD
8
Switzerland
GIARDINI DEL SOLE, GOTTFRIED HIRTZ, GUSTAV GERIG, STUTZER & CO
Updating progress:
3
Tanzania
0
Thailand
0
Turkey
OERO TRADING, SAPORI GIDA
2
Taiwan
IFOODIEBOOK
1
UAE United Arab Emirates
AVLONA FINE FOODS
1
United Kingdom
FOODWAY, MARTIN MATHEW & CO, RH AMAR
3
Uruguay
PONTYN
1
Usa
BWI IMPORTS, CENTO, EUROUSA, FERRARO FOODS, FOODVERTULLO IMPORT, FLORA FOODS, FORTUNE FISH & GOURMET, GOURMET INTERNATIONAL, GUSTIAMO, HARAM CHRISTENSEN, HOCAFF, ISLAND OLIVE OIL, LETTIERI & CO, J.A. KIRSCH, MACAR FOODS, MANICARETTI, MEDITERRANEAN GOURMET, MIAMI FINE FOODS, MUSCO FOOD, OLE OLE FOODS, PITCO FOODS, ROLANDS, SMART FOODS, SOURCE ATLANTIQUE, THE FRENCH FARME, UNITED OLIVE OIL IMPORT, VALESCO, VEMINI, VIGO IMPORTING, WAGSHAL'S, WOOLCO FOODS, WORLD FINER FOODS


Updating progress:

30
Vietnam
ANNAM GROUP
1
Back to Top