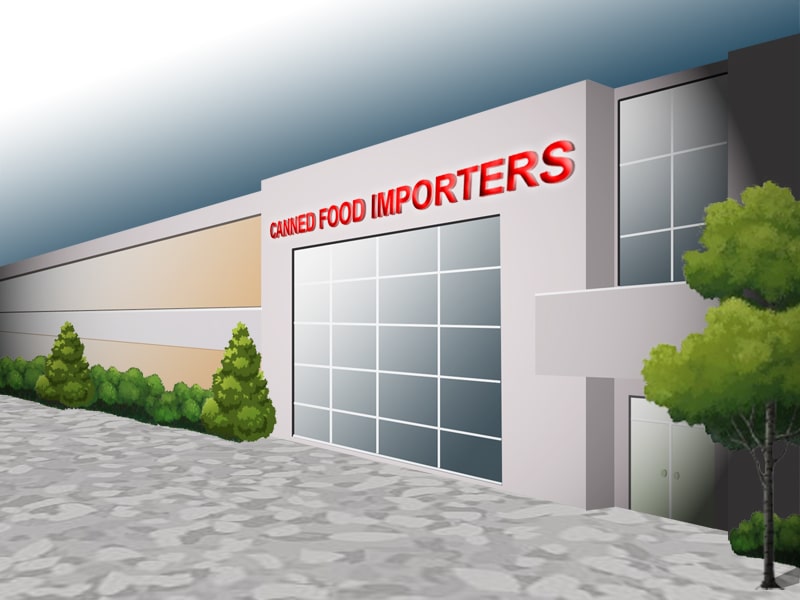 Canned food importers list
In the world trade for the manufacturers of canned food it is very important to establish commercial relationships with good food importers.If you digit on Google the keyword "canned food Importers" or more simply "food importers", as reply you have millions of pages to be consulted. The problem is that the list stands as disarticulated or often not inherent to search only the importers of canned food, a lot of pages are non-existent and other refer not to canned food importers, not subdivided for country, so it is very difficult.
The problem for every exporter has always been to find new leading importers and distributors of fine foods from around the world.
It is possible to buy also online list of food importers, but often these hold food importers of confectionery, sweets, or frozen food products, so it is necessary to check one by one.We have been selecting a large number only of importers of canned food products divided by country.
At the moment we are selecting the best food importers from our database or on internet, as soon as possible, you will find here an important list of canned food distributors for each country.
If you are a reputable importing Company of canned food, you can report to us your url address with a summary information about your activity of food importer with your references. As soon possible we'll add you in our list of food importers.
In these pages you will find a lot of companies from around the world that import and distribute a wide range of canned products. The directory features complete contact details for each food importer.
This page, devoted to the list of canned food importers worldwide, has also been reviewed by Promos Italia, the national agency of the chamber system that supports Italian companies in internationalization processes and supports institutions in developing the local economy and enhancing the territory.
We are replacing the layout of the website with a new more modern. You'll find still a lot of pages with the old layout. Please be patient.
Any bug here? Any mistake in these pages? The url address of your Company, importing canned food, has been not yet added? Please inform us by email or whatsapp. Thanks you.
Back to Top