Members Area
Please note that:
1. The registration is reserved to canned food manufacturers, canned food importers/distributors, canned food agents, canned food retailers;
2. The registration has a cost of 120 € yearly;
3. You are able to send the inquiry of be a member, after our acceptance we'll send you by email how to pay the above amount;
4. In the Members Area the users can read some information about canned food importers not present in the public area;
5. The Members Area will be used for CANNED FOOD PRODUCTS section where it will be possible to search for each product.
6. Acceptance of the your registration inquiry does not take place automatically but is subject to theacceptance by our director, Dr. Giuseppe Polli, who has the task of verifying whether the applicant has the requirements for access to the private area as the point 1).
We are receiving some inquiries from visitors which do not give full details to be an operator in the canned food field, so we can not accept their inquiry.

1. La registrazione è riservata ai produttori di alimenti in scatola, importatori / distributori, agenti, commercianti all'ingrosso e al dettaglio di conserve alimentari;
2. La registrazione ha un costo di 120 € e vale per un periodo di 12 mesi;
Senza alcun impegno potete mandare la richiesta di essere un membro dell'area riservata, diopo l'accettazione, riceverete una email per il pagamento del canone;
3. Nell'area membri gli utenti possono accedere alle informazioni sugli importatori di alimenti in scatola non presenti nell'area pubblica;
4. L'area riservata ai membri verrà utilizzata per la sezione PRODOTTI ALIMENTARI CONSERVATI in cui sarà possibile fare ricerche per tipologia di prodotto.
5. L'accettazione della richiesta di registrazione non avviene automaticamente ma è soggetta ad accettazione da parte del nostro direttore, Dott. Giuseppe Polli, che ha il compito di verificare se il richiedente ha i requisiti per l'accesso all'area riservata, come indicati al punto 1.
Stiamo ricevendo richieste di registrazione da parte di operatori che non appartengono al settore di cui al punto 1) e pertanto esse non potranno essere soddisfatte.

L'enregistrement est réservé aux producteurs d'aliments en conserve, aux importateurs / distributeurs, aux agents, aux grossistes et aux détaillants d'aliments en conserve;
2. L'inscription coûte 120 € et dure 12 mois;
Sans aucun engagement, vous pouvez envoyer la demande pour être membre de la zone réservée, après acceptation, vous recevrez un e-mail pour le paiement des frais;
3. Dans la zone réservée aux membres, les utilisateurs peuvent lire des informations sur les importateurs d'aliments en conserve non présents dans l'espace public;
4. L'espace réservé aux membres sera utilisé pour la section PRODUITS ALIMENTAIRES CONSERVÉS où il sera possible de rechercher par type de produit.
La demande d'enregistrement est soumise à l'acceptation de notre directeur, Dr. Giuseppe Polli, qui a pour tâche de vérifier si le demandeur a les conditions d'accès à l'espace privé.

1. El registro está reservado para los productores de alimentos enlatados, importadores / distribuidores, agentes, mayoristas y minoristas de alimentos enlatados;
2. El registro cuesta 120 € y dura 12 meses;
Sin ningún compromiso, puede enviar la solicitud para ser miembro del área reservada, después de la aceptación, recibirá un correo electrónico para el pago de la tarifa;
3. En el área de miembros, los usuarios pueden leer información sobre importadores de alimentos enlatados que no están presentes en el área pública;
4. El área reservada para los miembros se utilizará para la sección de PRODUCTOS DE ALIMENTOS CONSERVADOS donde será posible buscar por tipo de producto.
La solicitud de registro está sujeta a la aceptación de nuestro director, Dr. Giuseppe Polli, quien tiene la tarea de verificar si el solicitante tiene los requisitos para acceder al área privada.
Members area is reserved to manufacturers or importers/distributors/agents of canned food, register your Company for free! Please specificy whats is yor activity in the message field.Studio Polli fully understands and respect your privacy and confidentiality. We will never share your data, your projects or your contact information with anyone. We have resources and team strength to handle confidential and sensitive data and projects. Team members goes through training to ensure they know and understand ethical requirements, and are bound to follow responsible research standards.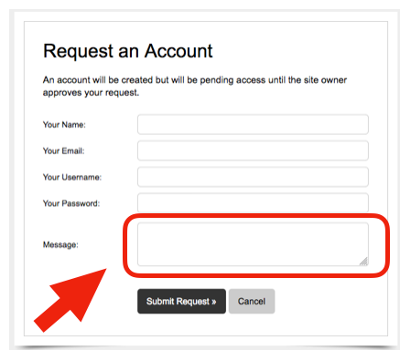 Back to Top