Canned food trade show online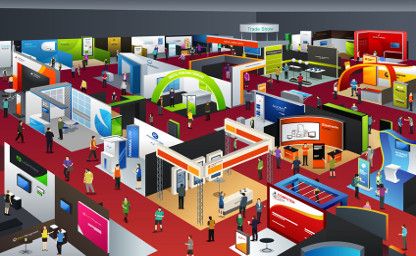 The secrets of an online canned and preserved food expo.
When a producer of canned or preserved food wants to increase its clients, some years ago he had only few opportunities but the most important solution was to participate to one or two classic food exhibitions. Another way has always been the advertisement on food magazines of any country.
With the advent of Internet, things are very different: the canned food manufacturer has the possibility to let know its factory on the net too not only through the own website but using any search engine like for example Google too.
In the field of canned and preserved field it is not yet possible to find a specialized part of the Net, so it is very difficult to have an organic overwiew of the canned and preserved food field.
The goal of cannedfood.it is to cover this lack. How?
opening a always 24/7 open online expo
activating a real online participation through a 3d trade show with own "avatar" planning the opening of the expo at fixed dates during the year.
Through these two tools, even the small company will have the opportunity to make its canned and preserved food production known at costs much cheaper than those related to participation in a classic international fair.
Back to Top