BASIC MANUFACTURER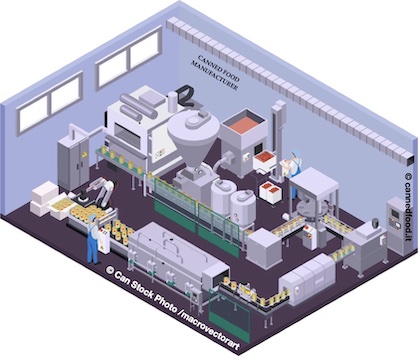 CANNED FOOD MANUFACTURER

SECTION: MANUFACTURERS/ COUNTRY
INFORMATION: Address, short Company description/overview, products list, website URL, Facebook URL, email, phone
DATA ENTRY: Without any priority
ACCEPTANCE: Request of free listing is subject to our acceptance
The BASIC listing has the big advantage to be free of charge for your Company enabling to be present here and to let see your most important data to the worldwide buyers. Unless you upgrade to a Premium or Pro Listing, we will never charge you for listing your firm on cannedfood.it.
Normally Basic Listings will be posted online within 3-4 months of submission, subject to their adherence to our guidelines, however currently the timing for inclusion with the basic free solution exceeds 6 months as we are updating the section of events and fairs and importers. Alternatively, the manufacturing company can choose the other paid solutions.
The BASIC offer is free of charge for you but it has the disadvantage (considering the high inquiries) we can not confirm the exact date of your free insertion.
Please note that at the moment we don't accept any inquiry of free listing of canned food manufacturers coming from China or from other Asiatic countries if they have the own website only with Alibaba or other Portals.