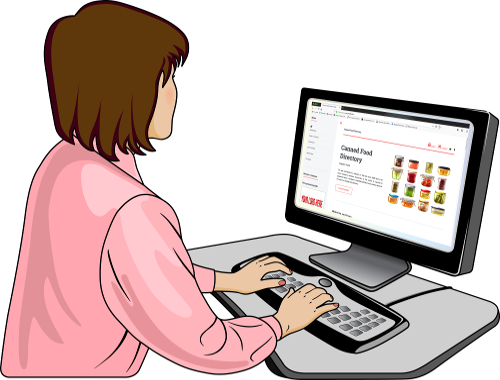 The cannedfood.it PORTAL, modern and functional MARKETPLACE, offers an entirely free platform rich in content, which aims to be a meeting point in which to find many information necessary for the operators of the food preserves sector.
The site cannefood.it is present on the Net since 2008 and is an online directory devoted exclusively to the world of canned & preserved food. In English to facilitate diffusion and viewing around the world, is divided into sections. These include the most important trade food shows where they also expose canned food and their time schedule during the year, the associations that bring together producers of canned food worldwide publications. But the most important section is related to the producers of canned food and this section, in turn, is divided by product and by country. So, for example, if you need to find a manufacturer of canned salmon, from the main menu you have only to select the country of your interest and you can therefore see not only the producers but also a list of each card info of them.
CannedFood.it site helps canned food companies to internationalize and creates new growth for the whole industry. With the cannedfood.it site program you will get access to new markets, find the right partners, and get sales.
Are you interested in canned fish too, like for example canned tuna, fillets of mackerel, mackerel in brine, sardines? Tinned fish are considered protein foods, are comparable to their fresh-cooked counterparts in nutritional value, because protein is not affected by heat treatment. In fact, the canning process is actually responsible for higher calcium levels in canned fish than cooked fresh fish.
Cannedfood.it your favourite directory and database of canned food!
If you want to plan the visit to some of the most important trade food shows, here at cannedfood.it you are able to find the list of the canned food fairs worldwide subdivided for date and for country too. Before you can begin planning a fair, you must envision a general idea about the event so that your planning can be organized, efficient, and effective. Because such a wide variety of activities can be part of a fair and because a fair can emphasize any number of topics related to anything, it's important to think about the kind of fair you want to hold before you jump in and begin sending out media alerts.
Through these two tools, even the small company will have the opportunity to make its canned and preserved food production known at costs much cheaper than those related to participation in a classic international fair.
We offer
| Features | Basic | Pro |
| --- | --- | --- |
| Trade food show: The list of the most important trade food events in the world. | | |
| Expo online: The online expo of canned and packaged food manufacturers. | | |
| Importers: The full list of the most important importers of canned food in the world. | | |
| Inquiry of canned food products coming from the world | | |
Back to Top