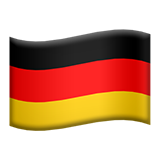 Germany food importers
You are able to find here a list of canned food importers in Germany. The German market for the canned food is very important. Despite the obvious opportunities that can support the choice to start an internationalization strategy, before entering the German market it is also necessary to know the main critical points:
• High competition within the German market;
• Market saturation, which implies for the canned food manufacturer the need to present itself on the German market with a new product;
• Significant weight of large-scale retail trade (GDO), characterized by aggressive pricing and sales strategies that can adapt to consumer needs;
• Poor loyalty of the German consumer, always looking for a product with a better quality / price ratio.
😥 Any bug here?
❗ Any mistake in this page devoted to the Germany food importers? Do your Company importing canned food in Germany has been not yet added here? Please inform us by email or whatsapp. Thanks you.
Back to Top