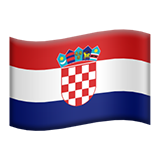 Croatia food importers
Croatia is a country located in Southeast Europe. It shares borders with Slovenia, Hungary, Serbia, Bosnia and Herzegovina, and Montenegro. The country has a diverse geography, featuring a long coastline along the Adriatic Sea, numerous islands, and a mix of plains, mountains, and forests. The capital and largest city is Zagreb.
Population: Croatia hasa population of around 4 million people. The country has a diverse ethnic makeup, with Croats comprising the majority of the population. Other significant ethnic groups include Serbs, Bosniaks, Hungarians, and Italians.
There are several importers of food in Croatia that facilitate the importation and distribution of various food products.
😥 Any bug here?
❗ Any mistake in this page devoted to the Croatia food importers? Do your Company importing canned food in Croatia has been not yet added here? Please inform us by email or whatsapp. Thanks you.
Back to Top