Our passion for canned & preserved food is not enough to reach the top, funds are required too. Since 2008 cannedfood.it has been supported by financial and technical sponsor but we are working hard to achieve the next step. We are looking for further qualified partners that will help us all of our full potential. Our sponsors will receive benefits that will help them to increase their business and customer base.
Why should be your company sponsor of cannedfood.it?
We are the fastest growing website devoted to canned & preserved food, with the a social media presence of interest.
Our website averages a lot of visits a month and continues to grow.
Our Facebook page has a good number of "fans"," adding news each month. We reach thousands of people each week.
We provide 365 day a year near real-time support for canned and preserved food manufacturers and importers.
The website cannedfood.it has a very good position for some important search keywords like for example:
first place on Google for "canned food expo"
first place on Google for "canned food directory"
You will have the opportunity to present your Company to a lot of canned & preserved food manufacturers.
Maximize your presence and recognition on cannedfood.it.
Sponsoring cannedfood.it will make your company stand out as a leader in the Food industries and will leave a strong impression of your brand in people's minds. Your company will not only benefit from optimum exposure but will also get the opportunity to network with local, regional and international professionals from the food and beverages industry.
Sponsor in Italy
---
E.G.B. Impianti elettrici e industriali
La E.G.B. di Giacomo Bonciolini, è stata fondata dall'attuale titolare, nel 1984. Fin dagli inizi, l'obiettivo è stato quello di creare un'azienda strutturata capace di operare in tutti i settori dell'installazione e manutenzione elettrica ed elettronica. L'azienda si è sviluppata ed è cresciuta costantemente. Attualmente gli addetti sono undici, e il fatturato annuo, si attesta intorno al milione di Euro.
Principali settori di attività:
- Installazione di impianti elettrici ed elettronici, in strutture per la produzione industriale e per il terziario.
- Realizzazione di quadri elettrici per l'automazione e la distribuzione elettrica.
- Impianti bordo-macchina.
- Installazione e manutenzione di cabine di trasformazione MT/BT.
- Risparmio energetico, illuminazione LED.
- Impianti video-sorveglianza, rivelazione incendio e antifurto.
- Impianti di raccolta dati di processo, supervisione.
- Strumentazione, controllo di processo.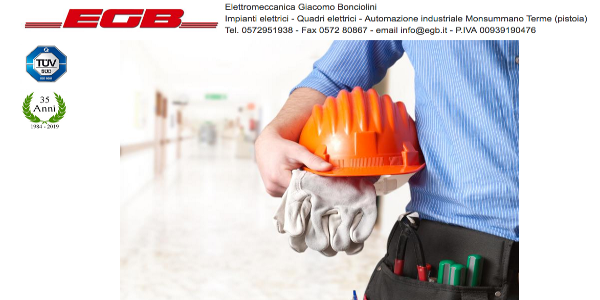 Website |

---
STUDIO MACIGNI
Fondi europei e finanza agevolata

Lo Studio Filippo Macigni affianca le aziende nell'intero percorso di partecipazione ai Bandi.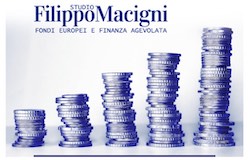 Lo Studio Filippo Macigni è il vostro partner per la Finanza agevolata: l'insieme delle risorse che l'Europa, per il tramite dello Stato o della Regione o della Provincia, mette a disposizione per lo sviluppo delle imprese, dei cittadini e della Pubblica Amministrazione.

Studio Macigni brochure
---
SEVENHILLS LOGISTICS

Sevenhills logistics is a neutral logistics Company with Escrow solutions for all types of companies and traders from all types of industries around the world. Their knowledge, expertise, worldwide network of professional logistics agents enable them to offer customised solutions for all your logistics transport needs. By road, air, rail or by water: they ensure that your goods always arrive at their destination on time and undamaged.
From November 2020 they offer special labeling services in Rotterdam.This special service can only be used in combination with sea freight or road transport.
The activities of this service are as follows:

unloading from container or trailer (by pallets only)
take each product one by one from the tray
put a sticker on each product
put the product with sticker back to the tray
put the tray back to the pallet;
Wrapping the pallets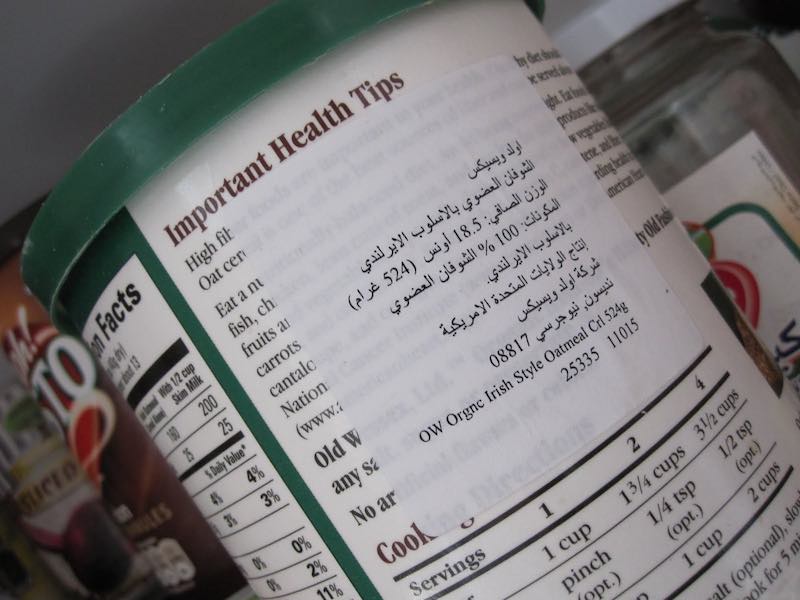 ---
ZAMBELLI
End-of-line Packaging Machines

Zambelli is your professional partner for the design and manufacture of automatic machines for secondary packaging.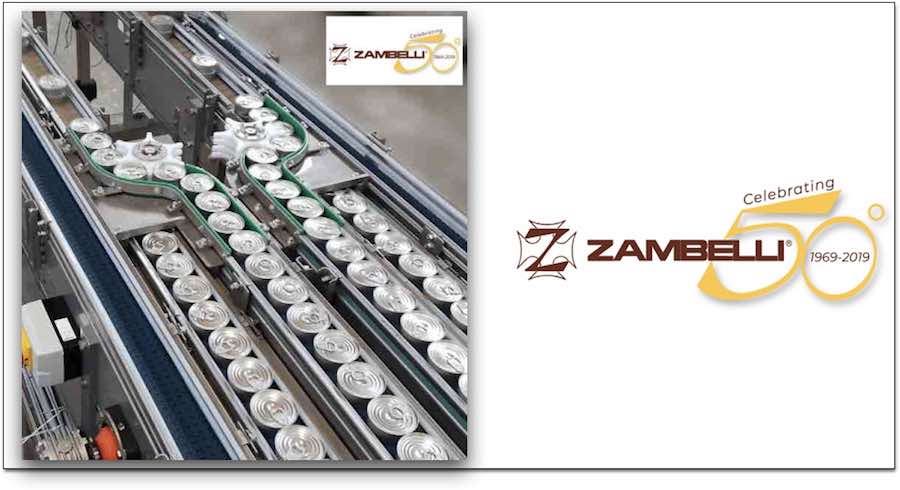 Within Food & Beverage, it has developed customized technologies for many industries such as coffee, pet food, baby food, ice cream and diaries, home and personal care. Over the years Zambelli has also designed solutions for industrial applications as packaging of bearings and welding electrodes.
50 years of business and continuous development of customized projects have allowed the expansion of its machine portfolio, which today includes: shrinkwrappers, case packers, cartoners, robotic systems and palletizers.
To fully satisfy its customers, Zambelli offers also the following services: design, installation, technical documentation in many languages, spares and maintenance, updates, training for technicians and operators.
---
VERITAS COMMODITIES
Veritas Commodities Brazil is an international trading company that helps canned food manufacturers worldwide to coordinate their sales globally. They also connect importers with strategic key suppliers and ensuring an efficient running of their buying and logistic operations.
Originally based in the city of Natal (RN), Brazil, with a branch office (Veritas Commodities Europe) in Lisbon, Portugal, the company excels in connecting counter parties across the globe to find the best business opportunities with maximum transparency and safety on the transactions.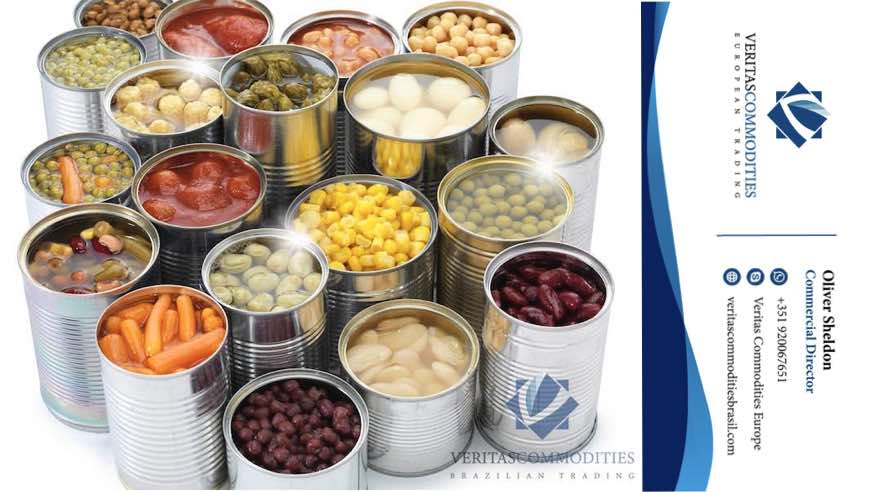 Throughout its years of experience the company has made numerous connections with local and international producers, wholesalers, and retailers. This is a money saving partnership, since it is much easier to negotiate and find the best deals relying on a company with such expertise and web of connections. This also is a time saving partnership, so you do not need to deal with representatives from each manufacturer at a time.
Veritas Commodities' responsibilities as your business partner may include:
seeking reliable suppliers to provide quality canned food at reasonable prices;
negotiating prices, conditions, and contracts;
reviewing technical specifications for canned foods;
determining quantity, logistic follow-up, and timing of deliveries;
and also, forecasting upcoming demand.
Website | +351 920067651
---
NAHAL PISTACHIO AGRICOLTURAL
I would like to briefly introduce the company, Nahal Pistachio Agricultural Co. They offer premium quality salted and roasted pistachio, unique taste ,unique baking ,hygienic packaging ,world standards with brand name LOURA . A very unique situation of Rafsanjan/ Iran , in the border of lout desert ,caused an exceptional climate for this place to be capable to grow up and produce some sorts of incomparable pistachio whole over the world. These distinctions are in many parameters and from the different points of view such as shapes and types ,flavor, and most important distinctive parameter means, property.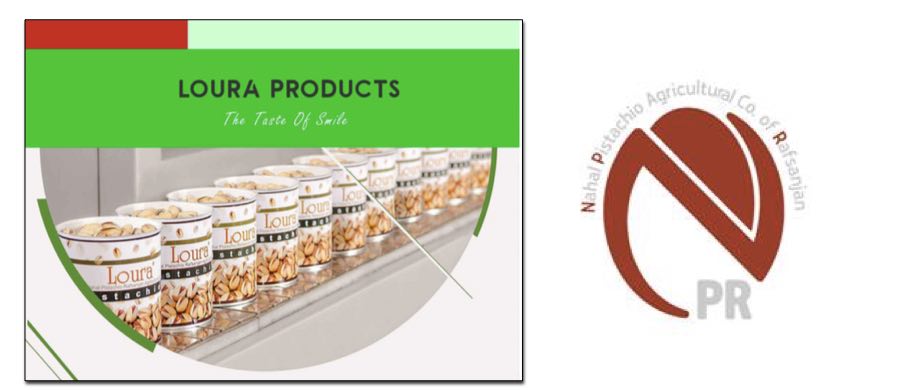 With using sophisticated and fully automated machinery from the beginning steps to the final packaging, therefore, the company always tries the best to export products to the market, which can be able to meet the world's up-to-date hygienic and quality standards.
| Website | +989122205704 | Youtube
---
GALINA
Galina is one of the prominent producers of frozen Fruits & Vegetables In Egypt, they provide the highest quality and the best terms of payment.
Their production is fully controlled beside the following:
● Galina takes major steps towards food safety and product assurance;
● Galina, one of the major producers and exporters of frozen fruits and vegetables to the world has been gaining solid market growth worldwide, with the presence of over 5 continents now Galina has the solutions market leaders are striving for;
● Galina took steps towards raw material full supply chain integration by reaching up to 80% of own farmed crops, giving our products full pesticides control and 100% traceability guaranteed;
● Galina, invests more than 500,000 euro to increase food safety standards and improvement of product specifications control by obtaining two of the most advanced optical sorters, so, now, our partners could sit back and relax and not worry about one of the major hassles in our industry;
● Galina Gives special attention to baby food products;
● Galina, with a production capacity of 35,000 tons per year, we are ready to supply our partners worldwide with the right product at the right time, from bulk packages of 700kg to as low as 200 grams.
The Galina products are as follows:
● Frozen vegetables : spinach chopped, diced carrots, mixed vegetables, artichokes ( quarters, bottoms, dices, and heart), okra in different sizes, molokhia (green leaves, minced), Taro roots (colcasia), eggplant ( slices, dices, roasted) roasted Aubergine, Diced Sweet potato, zucchini, tomato, grape leaves in brine, and onion, colored Pepper (Kepy) , Jalapeno, Chili red pepper, etc.
● Frozen Fruits: strawberry (whole - diced -cubes) green figs (dices and chunks), Guava, mango (chunks, dices), melon (cantaloupe), Apricots, pomegranate kernels, Peach, Grapes, Guava and honeydew, etc.
● Plant-Based Products: Veggie Burger, Hotdog, Nuggets, Potato Patties, Special frozen Egyptian Herbs.
| Website | +20 127 342 6764 | Youtube |

---
Back to Top