Our passion for canned & preserved food is not enough to reach the top, funds are required too. Since 2008 cannedfood.it has been supported by financial and technical sponsor but we are working hard to achieve the next step. We are looking for further qualified partners that will help us all of our full potential. Our sponsors will receive benefits that will help them to increase their business and customer base.
Why should be your company sponsor of cannedfood.it?
We are the fastest growing website devoted to canned & preserved food, with the a social media presence of interest.
Our website averages a lot of visits a month and continues to grow.
Our Facebook page has a good number of "fans"," adding news each month. We reach thousands of people each week.
We provide 365 day a year near real-time support for canned and preserved food manufacturers and importers.
The website cannedfood.it has a very good position for some important search keywords like for example:
first place on Google for "canned food expo"
first place on Google for "canned food directory"
You will have the opportunity to present your Company to a lot of canned & preserved food manufacturers.
Maximize your presence and recognition on cannedfood.it.
Sponsoring cannedfood.it will make your company stand out as a leader in the Food industries and will leave a strong impression of your brand in people's minds. Your company will not only benefit from optimum exposure but will also get the opportunity to network with local, regional and international professionals from the food and beverages industry.
---
E.G.B. Impianti elettrici e industriali
La E.G.B. di Giacomo Bonciolini, è stata fondata dall'attuale titolare, nel 1984. Fin dagli inizi, l'obiettivo è stato quello di creare un'azienda strutturata capace di operare in tutti i settori dell'installazione e manutenzione elettrica ed elettronica. L'azienda si è sviluppata ed è cresciuta costantemente. Attualmente gli addetti sono undici, e il fatturato annuo, si attesta intorno al milione di Euro.
Principali settori di attività:
- Installazione di impianti elettrici ed elettronici, in strutture per la produzione industriale e per il terziario.
- Realizzazione di quadri elettrici per l'automazione e la distribuzione elettrica.
- Impianti bordo-macchina.
- Installazione e manutenzione di cabine di trasformazione MT/BT.
- Risparmio energetico, illuminazione LED.
- Impianti video-sorveglianza, rivelazione incendio e antifurto.
- Impianti di raccolta dati di processo, supervisione.
- Strumentazione, controllo di processo.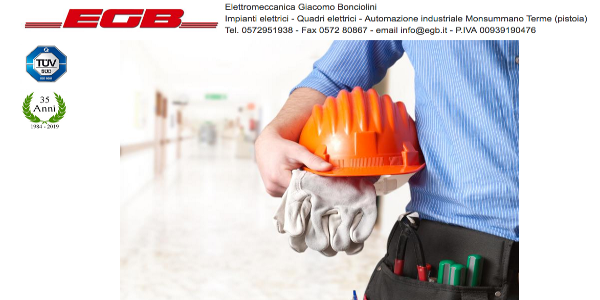 Website |

---
STUDIO MACIGNI
Fondi europei e finanza agevolata

Lo Studio Filippo Macigni affianca le aziende nell'intero percorso di partecipazione ai Bandi.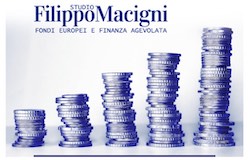 Lo Studio Filippo Macigni è il vostro partner per la Finanza agevolata: l'insieme delle risorse che l'Europa, per il tramite dello Stato o della Regione o della Provincia, mette a disposizione per lo sviluppo delle imprese, dei cittadini e della Pubblica Amministrazione.

Studio Macigni brochure
---
LOCO TRANSPED
My name is Pawel Froń and I represent Locotranssped Sp. z o.o., a company well-specialized in temperature control and ambient transport services (headquarters – Poznań, Poland).
LOCOTRANSSPED is specialized in road and intermodal transport of:
fresh and frozen food;
wines, drinks;
sweets;
ambient goods.
We have at our disposal both our private trucks and we cooparate with many subcontractors.Our standard is an insurance for 400 000 € for every incident.Among the clients that appreciated our services are e.g.: Carlsberg Group, Whirlpool, Auchan, Jeronimo Martins, Bahlsen.
Website | +48 575 – 550 - 690

---
NAHAL PISTACHIO AGRICOLTURAL
I would like to briefly introduce the company, Nahal Pistachio Agricultural Co. They offer premium quality salted and roasted pistachio, unique taste ,unique baking ,hygienic packaging ,world standards with brand name LOURA . A very unique situation of Rafsanjan/ Iran , in the border of lout desert ,caused an exceptional climate for this place to be capable to grow up and produce some sorts of incomparable pistachio whole over the world. These distinctions are in many parameters and from the different points of view such as shapes and types ,flavor, and most important distinctive parameter means, property.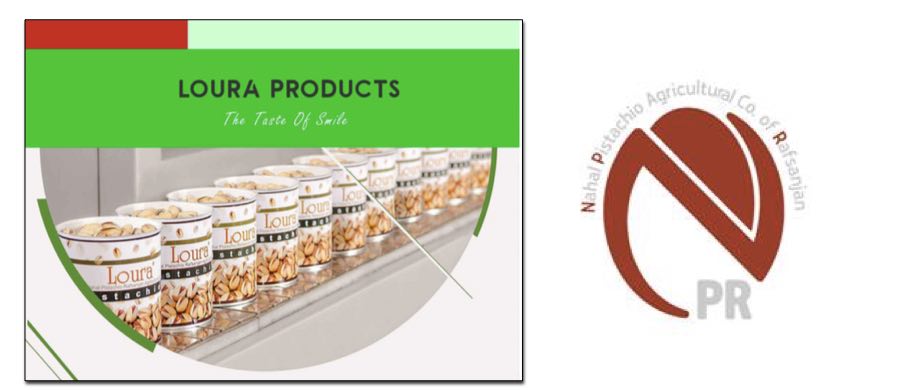 With using sophisticated and fully automated machinery from the beginning steps to the final packaging, therefore, the company always tries the best to export products to the market, which can be able to meet the world's up-to-date hygienic and quality standards.
| Website | +989122205704 | Youtube
Back to Top