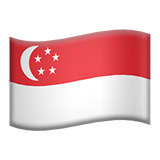 Singapore canned food importers
Singapore (officially, Republic of Singapore) is a unitary state and is divided into 5 Community Development Councils (CDCs). In alphabetical order, these councils are: Central Singapore CDC, North East CDC, North West CDC, South East CDC and South West CDC. Each Community Development Council has been further subdivided into electoral constituencies and town councils.
Singapore is the largest port in Southeast Asia and one of the busiest maritime ports in the world. With an area of only 725.7 sq. km, the country is home to a population of over 5 million residents. Singapore has the second greatest population density in the world. Singapore is the only true sovereign city state in the world. Source: worldAtlas.com
Singapore market could be of interest for manufacturers and exporters of canned food.You are able to find here a list of food importers in Singapore.
Partial list of canned food importers and distributors in Singapore.
You can buy the full list of canned food importers in Singapore, very useful tool to know the most important distributors.

Alphico Marketing Pte Ltd has been established since Nov 1988 as a Marketing and Distribution Company for Fast Moving Consumer Goods and Personal & Health Care products and provides dedicated service as the sole distributor of represented brands.

+65 6272 3288
Alphico Marketing Pte Ltd
48, Toh Guan Road East
02-131/132 Enterprise Hub
Singapore 608586
Useful links
Useful link for canned food import in Singapore at SINGAPORE FOOD AGENCY. The Singapore Food Agency (SFA) was formed as a statutory board under MEWR on 1 April 2019 to oversee food safety and food security from farm-to-fork. The SFA brings together food-related functions carried out by the former Agri-Food & Veterinary Authority of Singapore, the National Environment Agency and the Health Sciences Authority. As the lead agency for food-related matters, SFA's mission is to ensure and secure a supply of safe food for Singapore.
😥 Any bug here?
❗ Any mistake in this page devoted to the Singapore food importers? Do your Company importing canned food in Singapore has been not yet added here? Please inform us by email or whatsapp. Thanks you.
Back to Top