Canned food manufacturers in France
◾ BARNIER PRODUCTION
BARNIER PRODUCTION
Z.I.A du Barnier
34110 FRONTIGNAN- France
Certified BRC-IFS, the Company is specialized in the preparation and packing of Marinated Olives and Spreads as "Tapenades" & Pickles. Sure to satisfy the most discerning palates, theirr range includes a wide variety of herb-infused, marinated olives together with a selection of seasonal famous olives from Southern France, "Lucques" "Niçoises" & "Picholines" varieties.
Green olives
Black olives
Stuffed olives
Green Olive spread
Black Olive spread
Sundried tomatoes spread
Tapenade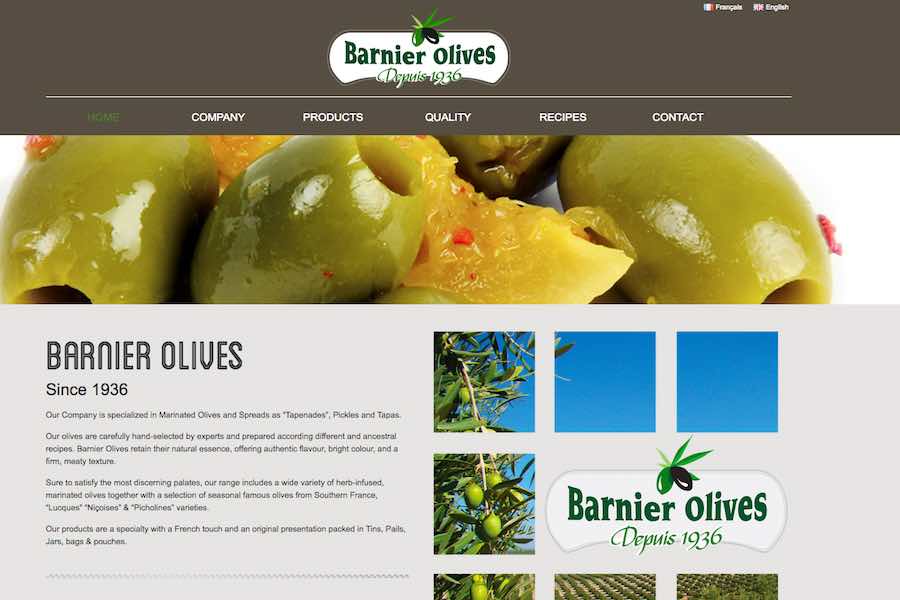 ---
Do you find any mistake or bug in this page? Please inform us by email or whatsapp. Thanks you.