Canned food manufacturers in Spain
◾ GOLDEN FOODS S.A.
GOLDEN FOODS S.A.
Avenida Cronista Ricardo Montes, 42
30565 Las Torres de Cotillas
(Murcia)España

Golden Foods was founded in 1986 and during all this time much has been achieved due to the contribution of its human team and its clients and suppliers. The company produces, imports and exports different food products in cans and in plastic cups for more than 30 years providing exceptional quality products to their customers. Innovation, specialized production and extensive experience have positioned Golden Foods as a reference company around Europe and between the top 5 canned factories in Spain.
Source: the website
Canned fruit: Pear in syrup, Tropical fruit cockatil in syrup, Peaches halves with sweetener, Apricots, Grapes n syrup, fruit cups
Sauces: Bolognese, Basil, Napoletana
Cooked quinoa, cooked white rice, organic canned food
Vegan Caviar products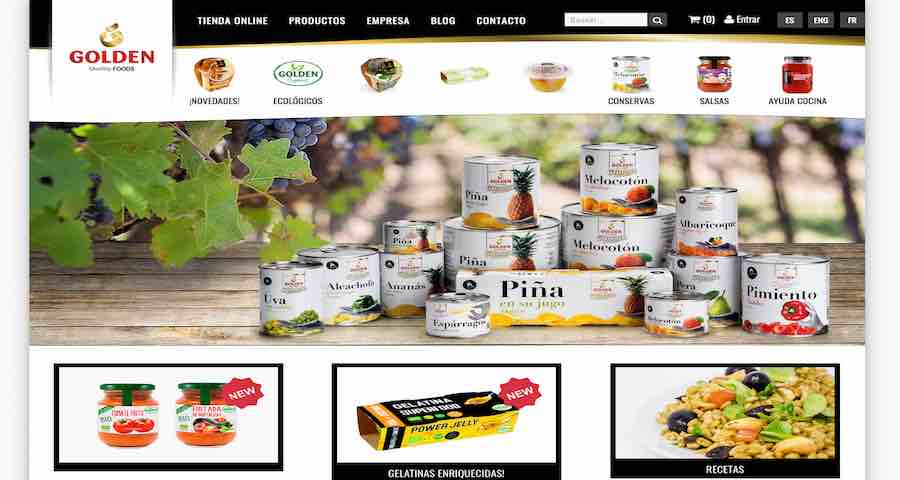 ---
◾ GOYA SPAIN
GOYA SPAIN
Ctra. Sevilla-Málaga, km 5,4
Polígono Industrial "La Red Sur", Calle 9 – nº 1
P.O Box. 60 CP 41500
Alcalá de Guadaíra (Sevilla) ESPAÑA


Goya Spain was founded in 1974. Initially its facilities in Alcalá de Guadaíra (Seville) were comprised of a processing and packaging plant for olive oil and olives for export to the United States. In 1985 Goya Spain expanded with the construction of a Factory for processing olives, improving its machinery for processing and filling olives from that of its original facilities.
Since 1998 Goya Spain has had a modern and sophisticated industrial complex, specialised in both the processing and packaging of olives and olive oil. Thus, from the Goya Spain Factory, all international operations are coordinated.
Their activity is 100% export, with a balanced export volume of 4 million kilos of olives and capers each year, and the same figure for olive oil.
Source: the website
Green olives
Salad olives
Stuffed olives
Ripe black olives
Alcaparrado with olives
Capers
Gazpacho
Balsamic vinegar
Olive oil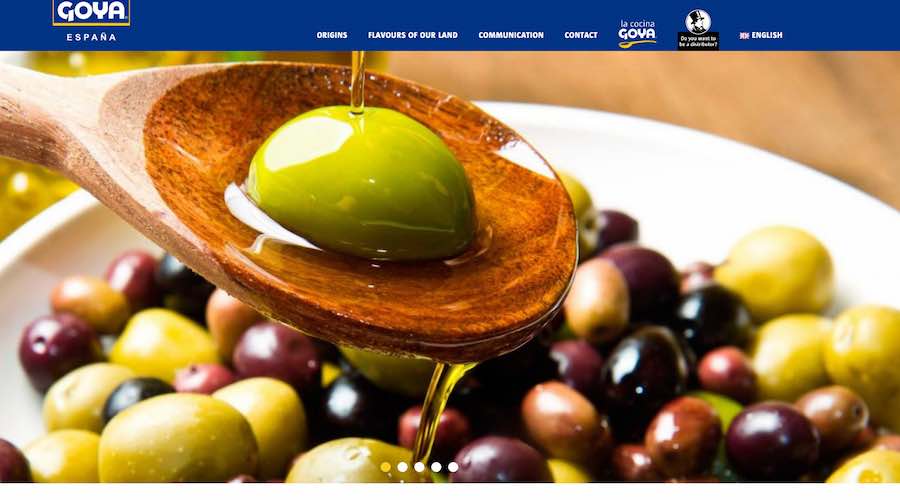 Do you find any mistake or bug in this page? Please inform us by email or whatsapp. Thanks you.