Canned food manufacturers in Spain

◾ AGOLIVES
AGOLIVES
C/Vereda de la Alcoba 2A
41530 Moron de la Frontera
Seville
España
Agolives is one of the world's largest companies in the table olive sector with over 50 years of experience. It was founded in 1962 by Francisco Escalante Rivera. It curently processes more than 65 million kilos of olives a year and is present in more than 60 countries.
Source: the website
Green olives, stuffed olives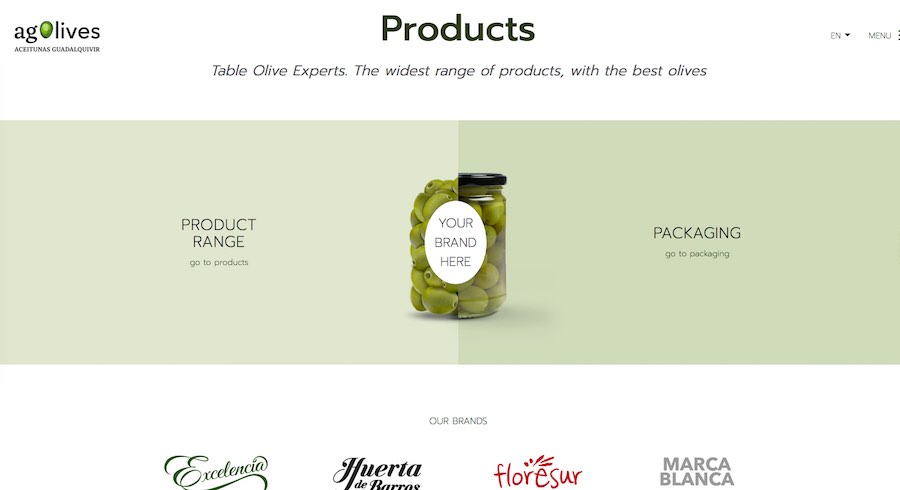 Our last visit 10th March 2020
---
◾ AGROMAR
AGROMAR
Muelle Del Rendiello, S/N
33290 El Musel - Gijón
Asturias (España)
España
Agromar with its more than 50 years of experience continues to offer you the best quality in canned and pre-cooked products. The history of this company goes back to the year 1948, when the Gijonés Armando Barrio Mata had the original idea of ​​packing the eggs of the sea urchin (oricios), at that time very abundant in the Asturian beaches.
Source: the website
Bonito del Norte tuna, ventresca de tuna, fish pate, anchovies, ready to eat dishes, octopus, sea urchin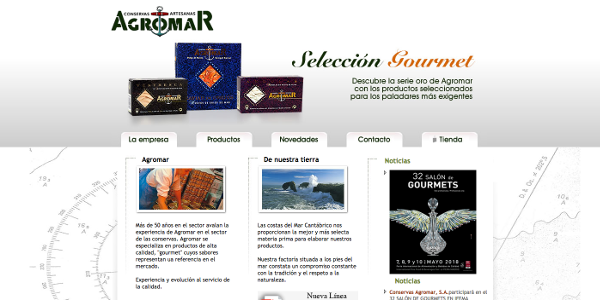 Our last visit 10th March 2020
---
◾ AGROSEVILLA GROUP
AGROSEVILLA GROUP
Avda. de la Innovación, s/n
Ed. Rentasevilla, planta 8ª
41020 Sevilla – Spain España
Agro Sevilla was established in 1977 as a cooperative society. It is the world's largest table olive producer, packer, and exporter, and one of the main olive oil exporters in Spain.
Source: the website
GREEN OLIVES, BLACK OLIVES, MANZANILLA, HOJBLANCA, GORDAL OLIVES, WHOLE OLIVES, PITTED OLIVES, STUFFED OLIVES, SLICED OLIVES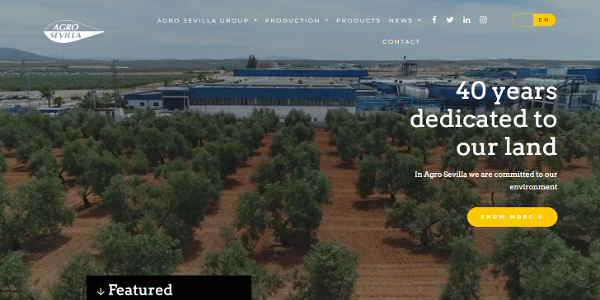 Our last visit 10th March 2020
---
◾ AL-ANDALUS DELICATESSEN S.C.A.
AL-ANDALUS DELICATESSEN, S.C.A.
PARAJE LA CAMPANA S/N
18420 LANJARON - GRANADA España
España
In Al-Andalus DELICATESSEN, S.C.A. they managed to combine quality and tradition without giving up on the new technologies. In fact, their products differentiate themselves from the rest because they prepare them following artisans recipes which they have managed to transmit after many years of practice.
Source: the website
organic honey, spanish honey, organic jams, artisan jams, Chestnuts in syrup, Chocolate-chestnut mousse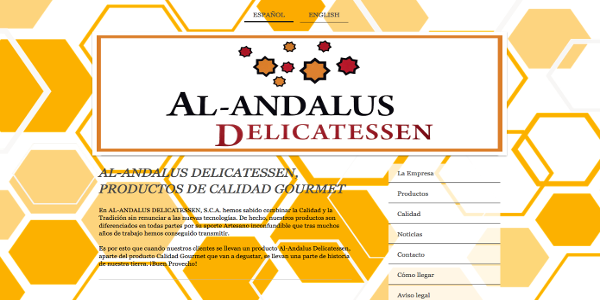 Our last visit 10th March 2020
---
◾ ALCAPARRAS ASENSIO SANCHEZ
ALCAPARRAS ASENSIO SANCHEZ
Carr. de Puerto Lumbreras, 3
30893 Almendricos, Murcia
España

Specialists in the production and sale of Capers, Caper berries and other Mediterranean appetizers
Source: the website
caper, caper berries, pickles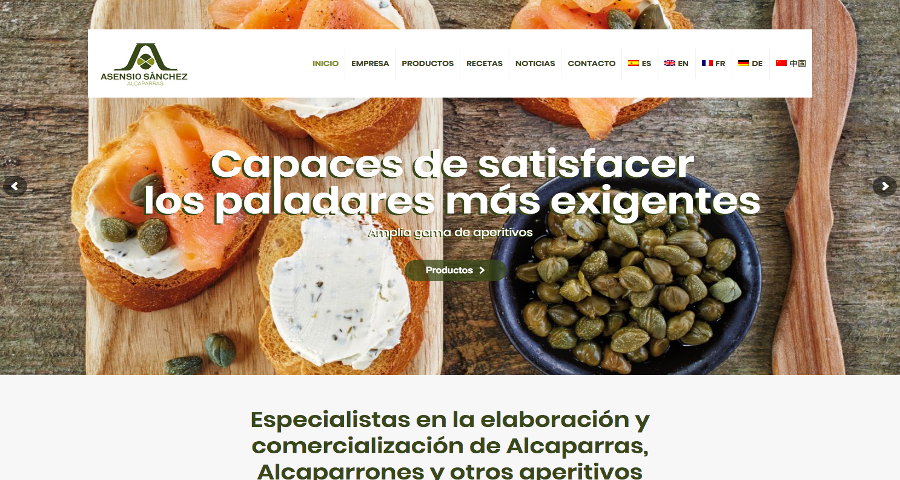 Our last visit 10th March 2020
---
◾ ALCURNIA SL
ALCURNIA, S.L..
Avda. De la Industria s/n (Edf. Alcurnia).
30500 MOLINA DE SEGURA (Murcia).
España
ALCURNIA is a family firm located in Molina de Segura, founded and ran since 1965 by Jose Maria Garcia Gomariz, and engages in the manufacture of quality fruit preserves, especially peaches and apricots. Each year, it processes an average of 30.000 tonnes of raw materiales, of which the major part is peaches and then apricots. It also processed fruit preparations, like fruit jams and aseptic packed fruits for consumer and professional use.
ALCURNIA is now a group of companies, composed by the processing company and agricultural concerns designed to supply with controlled, quality and safe raw material to their plants, thus giving their customers all guarantees in the products they source from us.
Source: the website
Peach halves in syrup
Apricot halves in syrup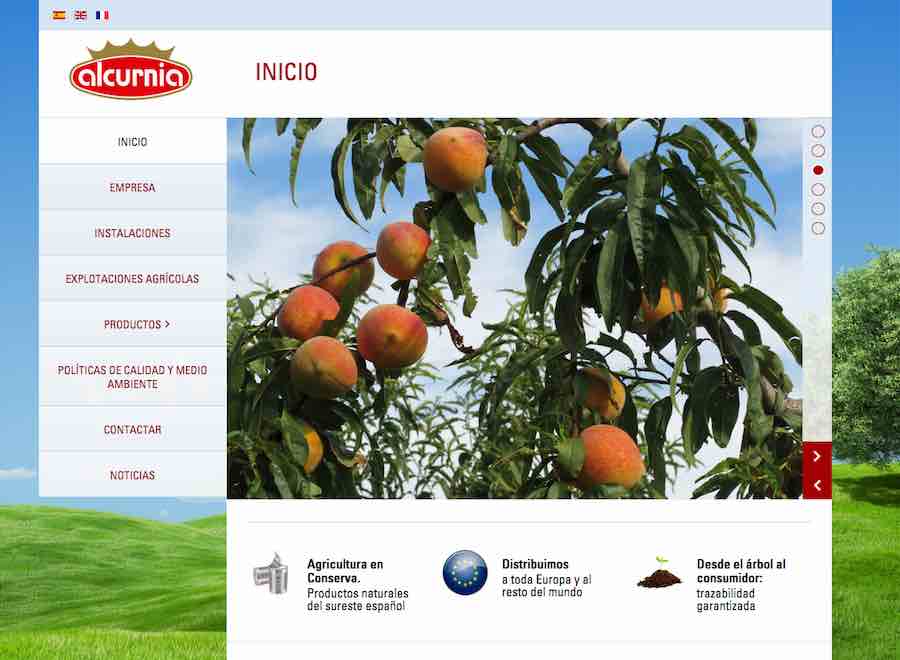 Our last visit 24th March 2020
---
◾ ANGEL CAMACHO ALIMENTATION
ANGEL CAMACHO ALIMENTATION S.L.
Avenida del Pilar, 6
41530 - Morón de la Frontera (Sevilla), España
In 1897, the Camacho family began a family tradition in Morón de la Frontera (Seville), with the production of olive oil. Since then, the family business has led to the creation of a group of internationally recognised businesses, with production, packaging & marketing activities for olives, olive oils and a series of other specialities of Mediterranean and other origins.
Source: the website
hazelnut spread, condiments, jams, pickles, olives, sweeteners
Our last visit 6th Feb 2020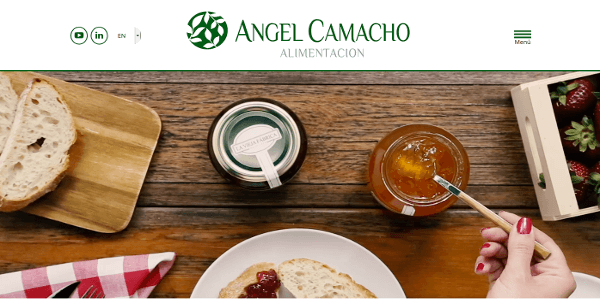 Our last visit 10th March 2020
---
Do you find any mistake or bug in this page? Please inform us by email or whatsapp. Thanks you.