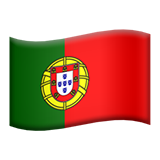 Canned food manufacturers in Portugal
List of the most reliable canned food producers in Portugal.
We are updating the section Portugal canned food manufacturers. We have already selected about 20+ portuguese manufacturers waiting to be added in our directory. If your Company producing canned food in Portugal has been not yet added here, you are able to inform us here
Estamos a actualizar a secção Fabricantes de conservas em Portugal. Já selecionámos cerca de 30+ fabricantes portugueses à espera de serem adicionados ao nosso diretório. Se a sua Empresa que produz conservas em Portugal ainda não foi adicionada aqui, pode informar-nos aqui.
Back to Top