ITALY canned food manufacturers
◾ SAN PIETRO A PETTINE di CARLO CAPORICCI
AZIENDA AGRICOLA
SAN PIETRO A PETTINE
DI CARLO CAPORICCI
LOC. SAN PIETRO A PETTINE
06039 TREVI (PG) ITALIA
White truffle sauce, black truffle sauce, mushrooms with black truffles, butter with white truffle, quail eggs, rice with black truffle, black summer truffle slices.....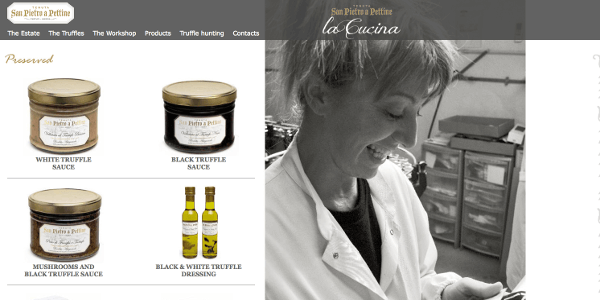 ◾ SAMPERI
SAMPERI AZIENDA AGRICOLA
C.da Samperi snc
s.s. 121 km 91.100
Leonforte (En) - Italia

Company produces the famous peach in the bag cultivated only in Leonforte in the heart of Sicily
Source: website
◾ SANTORO CONSERVE
SANTORO CONSERVE
Ctr. Rovitello
95012 Castiglione Di Sicilia (CT) ITALIA

Santoro Canned Food brings to customers' tables the richness of the flavours of the past combined with the habits of the present. Our company was born from the passion for the Sicilian cooking tradition in order to revive the smells and the flavours of our generous land and of our ancient people. Our commitment to consult professional chefs has allowed the revival of the unique taste of ancient recipes like "the pesto of pistachio" and "the black sauce (squid ink sauce)". Santoro's products are made following the old methods used by the lovers of tradition who have always made their own conserves at home. Indeed, our company looks like a "home" dipped in the extremely beautiful and unique Etnean landscape where we serenely produce our products. Our artisanal production retraces the old country traditions and, at the same time, focuses on the modern controlling methods, going from the choice of the ingredients, strictly fresh and of high quality, to the continuous supervision of the production chain and to the constant microbiological control tests on the finished product. Source: website
Sicilian sauces, bruschetta with black olives, sicilian pesto, sicilian patè, sweet cream.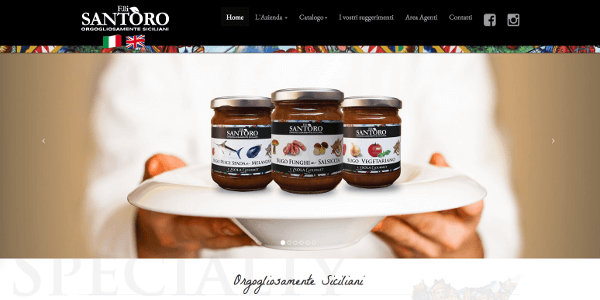 ◾ SELLITTO ALFONSO SPA
SELLITTO ALFONSO SPA
Via Caracciolo 50
84080 Mercato San Severino (SA) ITALY
Alfonso Sellitto spa has been operating for almost seventy years and four generations in the food processing industry. Their products are exported to Europe, Asia, Australia and America under LA VALLE brand. Source: website
Peeled tomatoes, chopped tomatoes, cherry tomatoes, tomato puree, san marzano tomatoes, ready pizza sauce, condiments, marinated vegetables, artichokes, dried tomatoes, eggplants fillets, mushrooms mix, legumes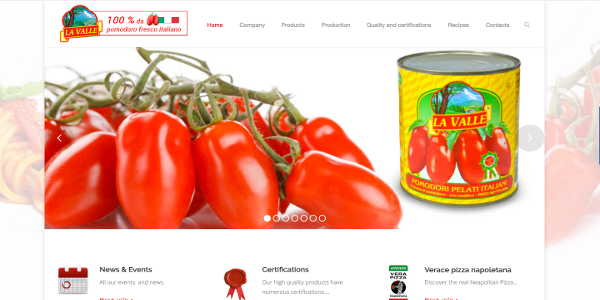 ◾ SICA SRL
Sica S.r.l.
via Termine Bianco, 14
84016 Pagani (SA)
Italy
SICA s.r.l. is a food preservation industry that produces tomato preserves exclusively of Italian origin, in the formats intended for the Ho.Re sector.
Source: the website
Whole peeled tomatoes
Tomatoes passata
Cherry tomatoes

----
◾ SOLANIA srl
SOLANIA srl
Via Provinciale 36
84010 S.Valentino Torio (Sa) – Italy

Solania was founded with the clear intention of cultivating its passion and converting it into genuine specialties. But SOLANIA name wasn't chosen by chance, it derives from the latin "Solanaceae" name used to identify the big family of Dicotyledonous Angiosperm to which tomatoes belong.
Source: website
TOMATO SAN MARZANO DOP
YELLOW PEELED TOMATOES
TOMATO PUREE
CHOPPED TOMATOES
CHERRY TOMATOES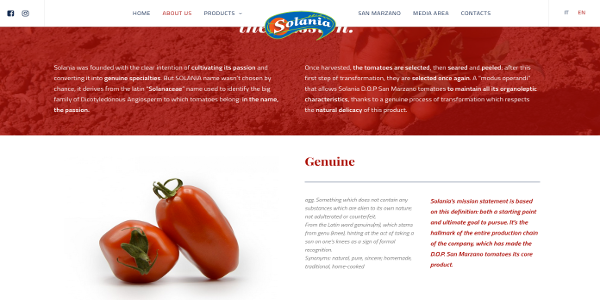 ◾ SOTTOBOSCO VALTARO SRL
Sottobosco Valtaro srl
Via Caduti del lavoro 38
43043 Borgo Val di Taro – Italy

Porcini mushrooms
Jams
Mixed vegetables
Antipasti
Artichokes
Onions
Dried tomatoes
Small gherkins
Olives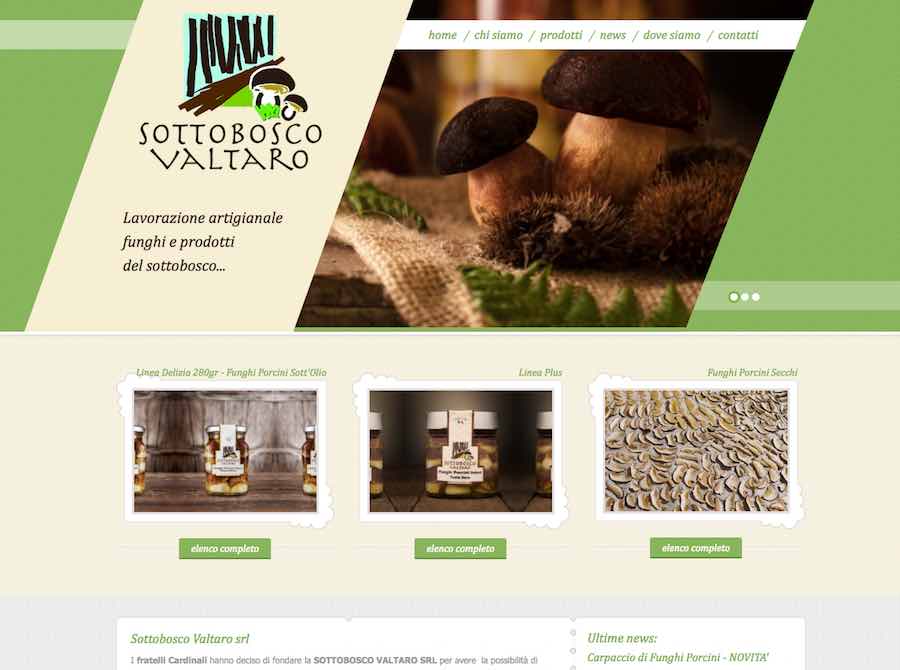 Do you find any mistake or bug in this page? Please inform us by email or whatsapp. Thanks you.