ITALY canned food manufacturers
◾ RANISE AGROALIMENTARE srl
RANISE AGROALIMENTARE S.r.l.
Via Monte Pasubio, 43
18027 Chiusanico (Imperia) - ITALY

Their story begins in Dolcedo, Liguria in 1995, with their desire to retrieve and cultivate the olive groves that had been planted by our ancestors.
Ligurian Pesto
Vegetable spreads
Artichokes
Dried tomatoes
Stuffed hot peppers
Taggiasca Olives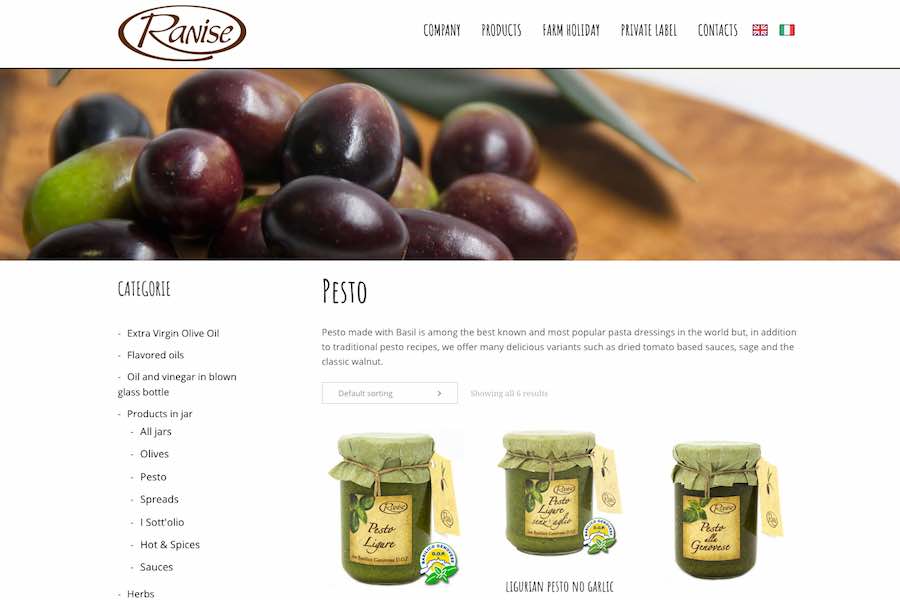 ◾ RIOLFI SAPORI srl
RIOLFI SAPORI srl
Via Cocito, 26
14040 Castelnuovo Calcea (AT) Italy
Riolfi was born into a tradition family with a love for natural and healthy products. Despite modern technology, Riolfi is a dedicated artisan and his Company retains what nature offers; a fundamental necessity for healthy nutrition.
Antipasti, appetizers, sauces, ragu, sauces for pasta, peaches in syrup, pears and moscato, plums with syrup, abricots with syrup, jam of peaches, jam apricots and jam blueberries
◾ ROCCA LUIGI & FIGLIO
ROCCA LUIGI & FIGLIO S.r.l.
via Luigi Rocca, 3
23017 Morbegno (SO) Italy

Founded in 1870 by Luigi Rocca, it boasts the primacy to be the first Italian company for the preservation of different kinds of food.
Muhrooms
Dried mushrooms
Artichokes
Appetizers
Stuffed specialties
Anchovies fillets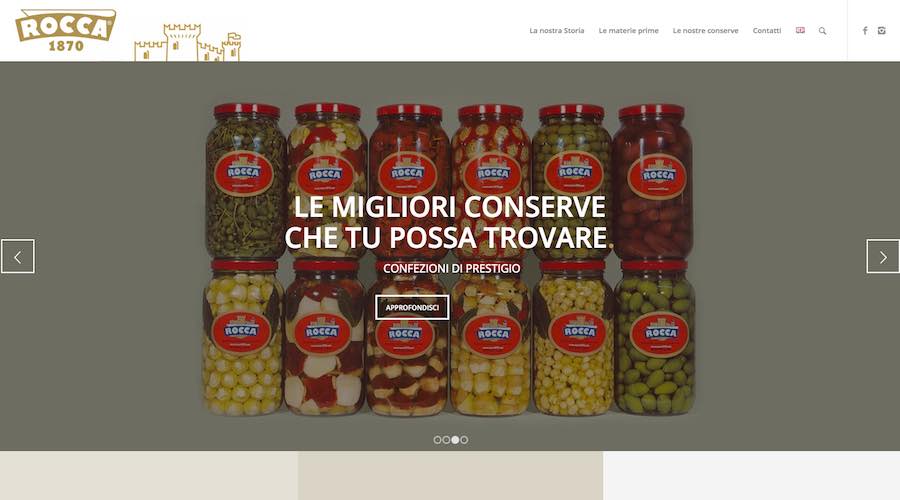 ◾ ROYAL FOOD CAVIAR
ROYAL FOOD CAVIAR SRL
Via Zilie Inferiori 53
Calvisano BS
Italy
Sturgeon farming and producing of sturgeon caviar.

Facebook +39 335 8302480
◾ ROSSO GARGANO
ROSSO GARGANO S.C.A.P.A.
Zona ASI - Loc.Incoronata (FG) 71122 FOGGIA (Italia)
Italy
Puglia region packers of canned tomatoes.
whole peeled tomatoes from Apulia
Datterino tomatoes from Apulia
Cherry tomatoes from Apulia
Ciopped tomatoes from Apulia
Crushed tomatoes from Apulia
Tomato juice

Do you find any mistake or bug in this page? Please inform us by email or whatsapp. Thanks you.