ITALY canned food manufacturers
◾ PEPPINO BRUNETTO SRL
PEPPINO BRUNETTO SRL
C.da Presidiana 90015 Cefalù (PA) ITALY


Peppino Brunetto s.r.l. has a one-hundred-year old tradition of quality and good work. The respect for the sea and its traditions, the direct contact with its customers and their requirements as well as with its suppliers and employees, represent the foundations of the company.
Source: the website

+39 091 955372
Fillets of anchovies
Fillets of tuna
Ventresca

----
◾ PERCHE' CI CREDO SAS
PERCHE' CI CREDO
Via Della Ferrandina 16
73100 Lecce (LE) Italy
Perché ci credo is a production company that offers a wide range of traditional products: gravies, sauces, dressings and jams, bringing intense flavours and unique aromas of fresh product. No preservatives are allowed in our recipes, as well as any additives or artificial coloring. Their products are prepared according to our old traditional passion and care which you will recognize at first taste.
Source: the website
HOMEMADE RED TOMATO SAUCES, Salentine stewed peppers condiment, Aubergine Condiment, Condiment with onions and almonds, Turnip top condiment, Black olive spread, BASIL PESTO, Salsa with zucchini and ricotta cheese, Salsa with artichokes and ricotta cheese, BRUSCHETTA, Roasted artichokes with lemon juice, Artichokes in orange juice, STEWED CHICORY ETC.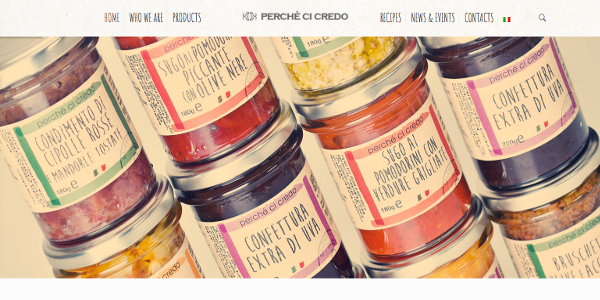 ----
◾ PESCE AZZURRO CEFALU' SRL
PESCE AZZURRO CEFALU' SRL
C.da Presidiana 90015 Cefalù (PA) ITALY


La Pesce Azzurro Cefalù S.r.l. founded in 1979, is today a leader in the Italian market in the field of processing and preservation of canned fish. In THE company, which is located near the fishing port of Cefalù (Sicily), the processing and storage of all our products are carried out exclusively by hand by skilled and experienced people according to the oldest Sicilian traditions handed down by local fishermen, who they still allow us to preserve the aromas and flavors of Mediterranean recipes unchanged.
Source: the website
Fillets of anchovies
Anchovy paste
Tuna
Ventresca
Mussels
Clams
Mackerel
Fish sauces

----
◾ PETRILLI PAOLO AZ. AGRARIA
PETRILLI PAOLO AZ. AGRARIA
Contrada Motta della Regina
71036 Lucera FG ITALY


Since 1989 the agrarian firm Petrilli produces fine canned tomato products, wine and pasta too.
Source: the website
PEELED TOMATOES, TOMATO SAUCE, TOMATO PASTE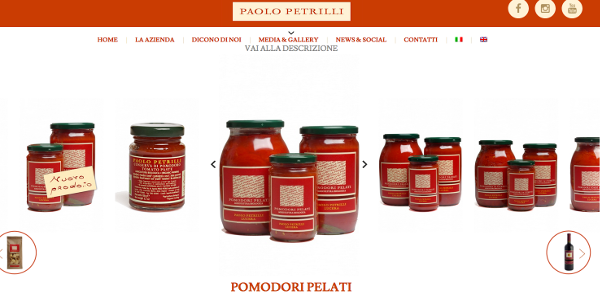 ----
◾ PIEMONT FUNGO SAS
Piemont Fungo s.a.s.
di Previdi Dario & C.
Via Cuneo 1/4
Trofarello (Torino)
ITALY
Since 1999 Piemont Fungo of Previdi brothers operates in the food canning. In the meantime the production included new series of references (appetizers, sauces, etc..) offered in the market with the brand "Antiche Tradizioni" . All the raw materials used come from "fresh" with steamed cooking . The quality is their main goal, and their proposal is to leave a great memory after tasting of our products.
Source: the website
Porcini mushrooms
Mixed musrooms with porcini
Straw mushrooms
Mushrooms sauces
Mushrooms bruschetta
Truffle sauces
Dried porcini
Picked vegetable in olive oil
Stuffed chili peppers
Vegetable appetizers
Artichokes hearts
Meat sauces
Fruit mustard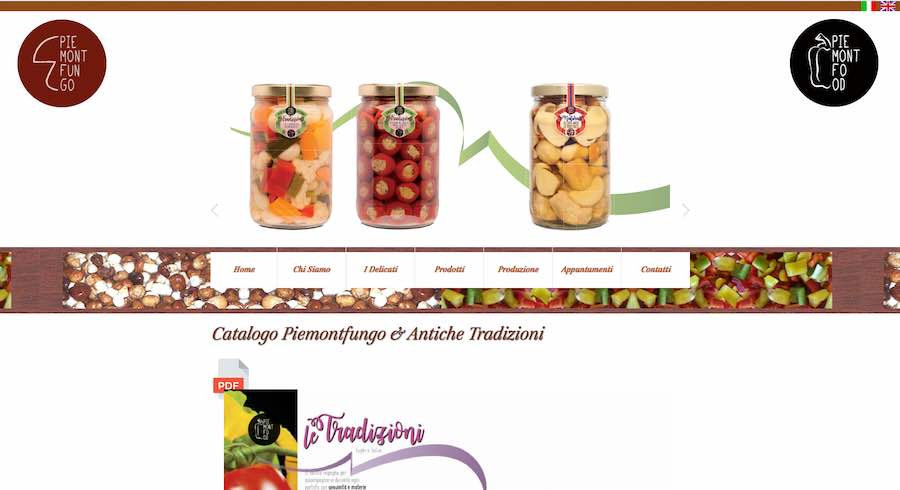 ----
◾ PUMA CONSERVE srl
PUMA CONSERVE S.r.l.
Via Oliere e Saponerie Meridionali, 39
70056 Molfetta (BA) ITALY

They offer a genuine, safe and certificated product, because they are enthusiastic of a production that, respecting the antique recipes, follows the highest quality standard too.
Source: the website
PEELED TOMATOES, TOMATO SAUCE, TOMATO PASTE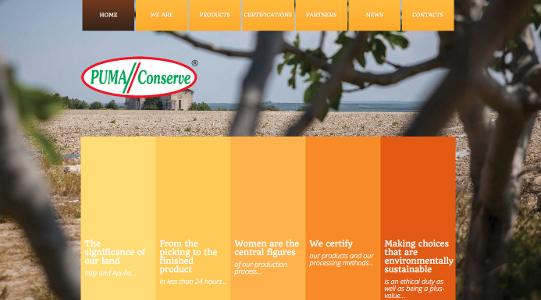 ----
Do you find any mistake or bug in this page? Please inform us by email or whatsapp. Thanks you.