Canned food manufacturers in Italy

◾ CALABRAITTICA SNC
CALABRAITTICA SNC
Via S. Francesco, 1
89020 Anoia RC
ITALY
Artisanal Company producing canned fish
Source: the website
Salted anchovies, anchovies sauce, anchovises cream, hot anchovies, alacce fillets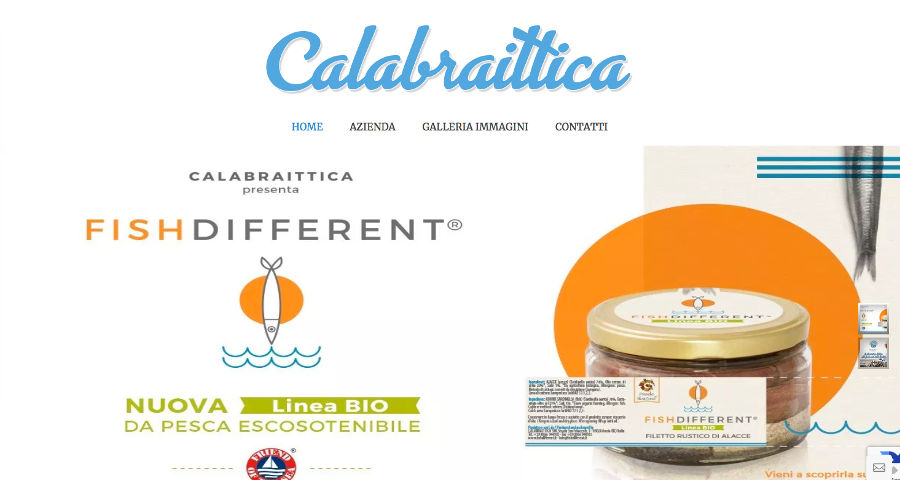 ----
---
◾ CARAVAGLIO ANTONINO
CARAVAGLIO ANTONINO
AZIENDA AGRICOLA BIOLOGICA
Via Provinciale, 33
98050 Malfa
Isola di Salina - ME
ITALY
Producer of the capers of the Aeolian Islands
Source: the website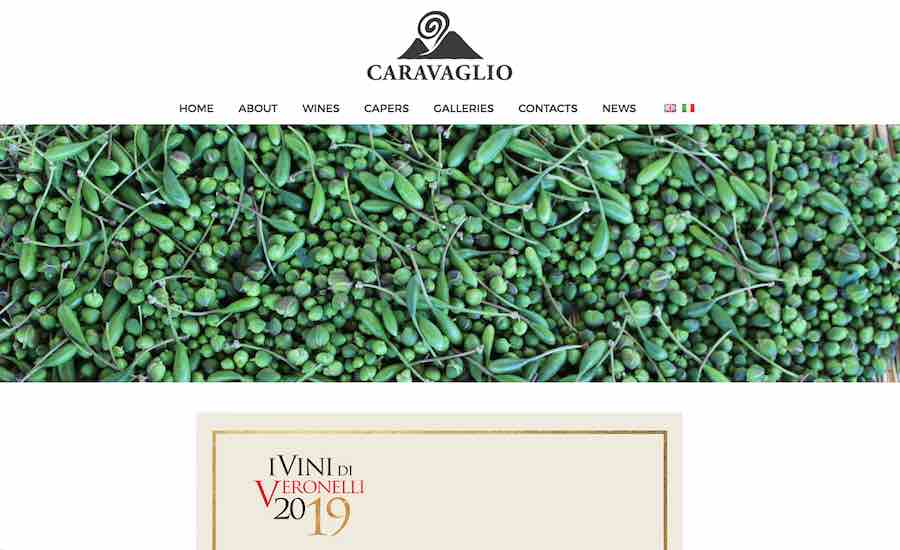 ----
---
◾ CARBONE CONSERVE
CARBONE CONSERVE
Via Orto 60
84010 San Valentino Torio (SA)
ITALY
Tradition, quality and competence, characteristics that have distinguished them for 3 generations.
Source: the website
San Marzano tomato products, cherry tomatoes, semidried tomato, diced tomatoes, datterino tomato, Vesuvio tomato, stuffed scarola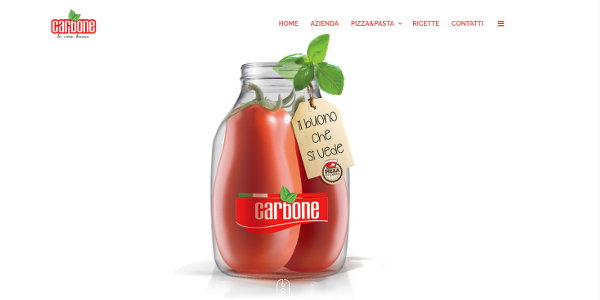 ----
---
◾ CASCINA SAN CASSIANO SRL
CASCINA SAN CASSIANO SRL
Corso Piave, 182
12051 Alba (CN) ITALY
Cascina San Cassiano was born in Piedmont, in the heart of Langhe hills, UNESCO heritage, the fascinating land of white truffles and unique wines such as Barolo and Barbaresco. Cascina San Cassiano produces high quality food through a strict selection of Italian raw materials; our production goes from vegetables in olive oil, starter, ragout, sauce, to sweet delicacies such as fruit in syrup, jam, sweet cream and many more.
Source: the website
PRESERVES WITH STEVIA, JAMS AND MARMALADES, FRUIT IN SYRUP. GOURMET SAUCES, SAUCES FOR PASTA, PESTO SAUCE, TRUFFLE, SWEET SPREADS, SOUPS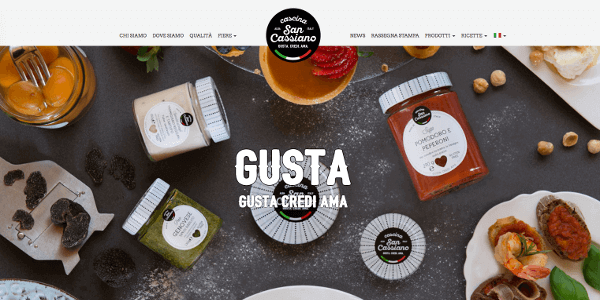 ----
---
◾ CASTELLINO RALO'
RALO' Srl
Via F. Bruni, 8 - Zona Industriale Taccoli
62027 San Severino Marche (MC) Italy
From the heart of Italy to an international market. Ralò story is made with courage, quality and passion for the territory and its products. From the 70's, when Ralò took the first steps, until the 80's with extension of the products range and the conquest of the national market. From the 90's with the expansion in Europe and all over the world until the 2000 where the company consolidate the leadership in this market sector.
Source: the website
Stuffed vegetables, olives, vegetables in oil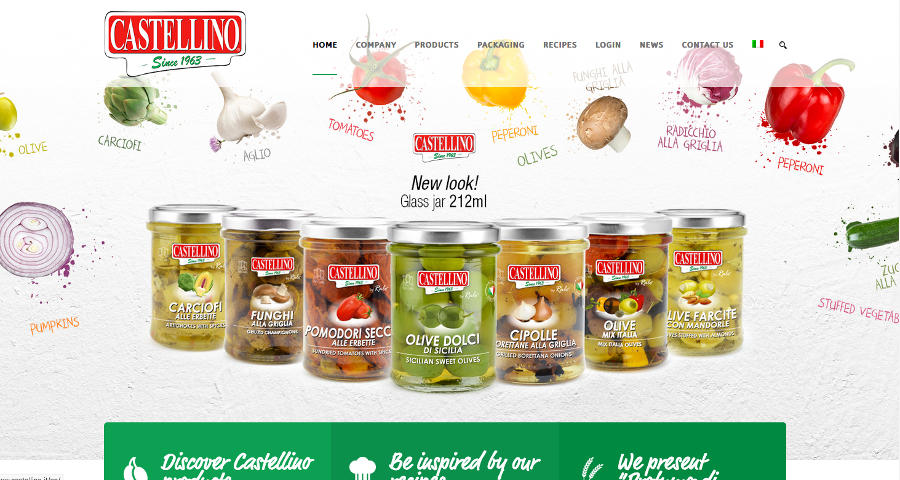 ----
---
◾ CLAS SPA
CLAS S.p.a.
Via M. Pasubio 37
18027 Chiusanico (IM) Italy
CLAS is the leading company in the production of Private Label Pesto. It started in 1989 in the region where Pesto has its origins: Liguria. The headquarters in Chiusanico (Imperia) is a significant plus: CLAS can progress each day in the region where Pesto has its origins.
Source: the website
pesto sauce, bruschetta sauces, artichoke cream, sauces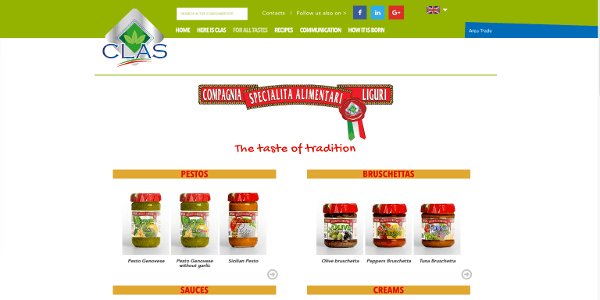 ----
---
◾ CMDO COMPAGNIA MERCANTILE D'OLTREMARE
Compagnia Mercantile D'Oltremare S.r.l.
Via Faraldo n° 1
84085 Mercato San Severino (SA)
Italy

The Compagnia Mercantile D'Oltremare was established in 1979 as a result of the persistent hard work of its founder, Mr. Lino Cutolo.
Source: the website
Peeled whole tomatoes
San Marzano whole peeled tomatoes
Authentica pizza
Chopped tomatoes
Borlotti beans
White beans
Red kidney beans
Tondini beans
Swwet corn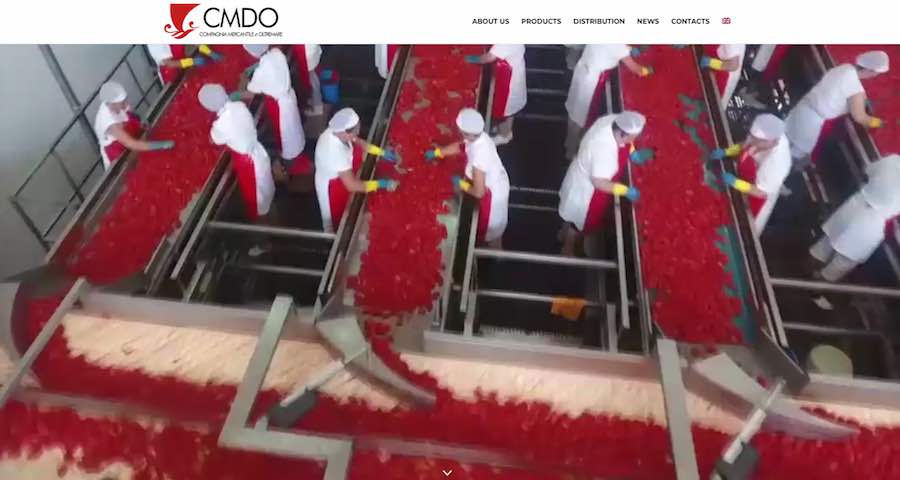 ----
---
◾ CONSAR SPA
CONSAR SPA

Via Pizzone 13, zona ASI
84085 - Mercato San Severino (SA) Italy
A company with strong roots, representing three generations of entrepreneurs engaged in the world of processing tomatoes.
Source: the website
Tomato products: peeled tomatoes, chopped tomatoes, sieved tomatoes, cherry tomatoes, ketchup, pizza sauce, tomato paste;
Fruit & Vegetables: green peas, chick peas, red kidney, white beans, borlotti beans, black eyed beans, baked beans, cannellini beans, mixed vegetables, fruit cocktail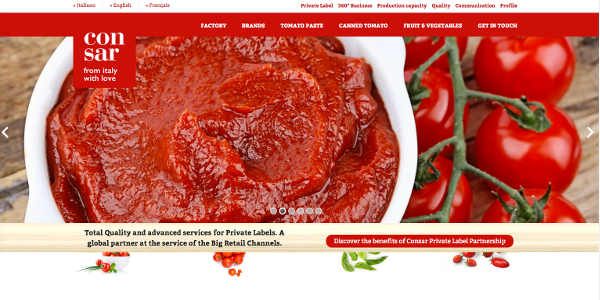 ----
---
◾ CONTORNO F.LLI SRL
CONTORNO F.LLI SRL
Via Antonino Contorno 4
90123 - Palermo ITALY

The "Fratelli Contorno" is a historic Sicilian company that produces food preserves, with particular regard to the products of the generous land of Sicily. The company was founded by the Antonino and Luciano Contorno brothers in 1916 in the Sette Cannoli district of Palermo.
Source: the website
Hors d'oeuvres antipasti, caponata of aubergine, Seasoning for pasta with sardines, Tomatoes sauce, Tomato concentrated pulp and peeled, Pasta Condiments, Legume Soups, Sour cream sauce, Mushroom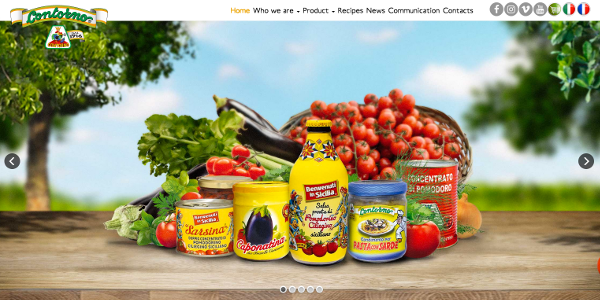 ----
---
◾ COREX SPA
Corex S.p.A.
Strada Statale 19 3/5
84091 Battipaglia SA Italy
Corex is an Italian food export company. They are distributors of Italian products worldwide such as tomatoes, legumes, pasta, oil, vinegar and pasta sauces
Source: the website
Whole peeled tomatoes, chopped tomatoes, tomato paste, natural legumes, chickpeas, red kidney beans, baked beans, black beans, white beans, butter beans, processed peas, Borlotti beans, lentils, pasta sauces, Arrabbiata sauce, Tomato and basil sauce, mushrooms sauce, Marinara sauce, Alfredo sauce, 4 cheese sauce, Carbonara sauce, Truffle and mushrooms sauce, Green Pesto, Red Pesto, Black Pesto, Castelvetrano Olives, Sundried Tomatoes, Sundried Tomatoes, Capers preserved in vinegar, rice.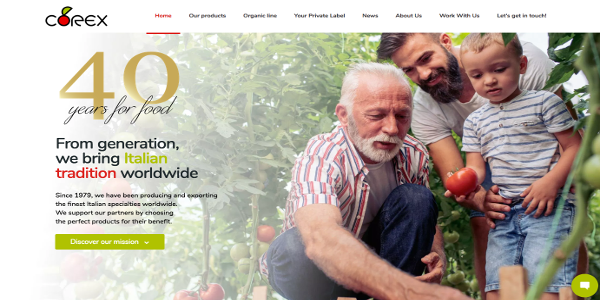 ----
---
◾ COSTA LIGURE SANCON srl
COSTA LIGURE SANCON SRL
Regione Prati e Pescine
18018 Taggia IM Italy
Living in such a beautiful place as Liguria, the respect for the environment and the land is for us something natural … like breathing. Costa Ligure produces its own energy with a photovoltaic system and limits the emissions of CO2 into the atmosphere thanks to the production of fresh unpasteurized products with a long shelf life.
Source: the website
green pesto, red pesto, pesto topping, genovese pesto, creams, condiments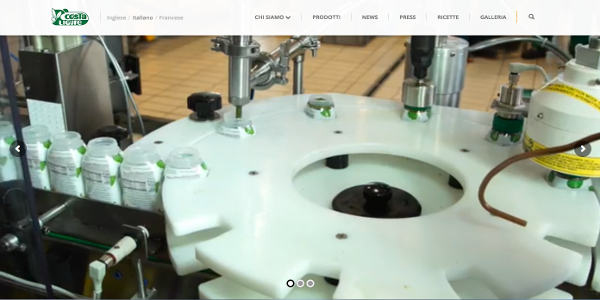 ----
Do you find any mistake or bug in this page? Please inform us by email or whatsapp. Thanks you.