Greece canned food manufacturers

◾ AL.M.ME. SA
AL.M.ME. SA
KOULOURA IMATHIAS
P.O. BOX. 51
591 00 VERIA, GREECE

ALMME is the association of three agricultural first-degree cooperatives,namely A.S "NEOS" ALIAKMON , A.S MESSI , A.S MELIKI.Due to the new legislation, AL.M.ME. changed legal entity from 23-11-2012. The official name of the company will be AGRICULTURAL CORPORATE COLLABORATION - AL.M.ME S.A.- "AL.M.ME. S.A."
Source: the website
Canned peaches
Canned pears
Canned prunes
Canned cherries
Fruit cocktail
Chunky fruit salad
Strawberries
Raspberries
Strawberries
Blackcurrants
Blackberries
Fruit in plastic cups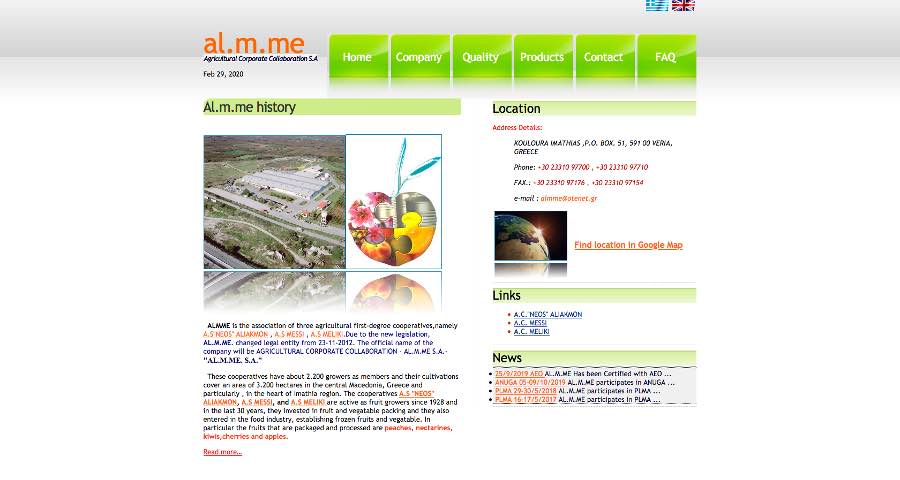 ---
◾ AMALTHIA S.A.
AMALTHIA S.A.
Kefalovrison
30400 Etoliko
Greece

Amalthia SA is one of the leading Greek companies focused on producing and exporting of high quality Olives. The company, since its establishment in 1980, is operating and developing, based on a main principle; the respect to tradition combined with the adoption of modern practices and infrastructure.
Source: the website
Kalamata olives
Green olives
Black natural olives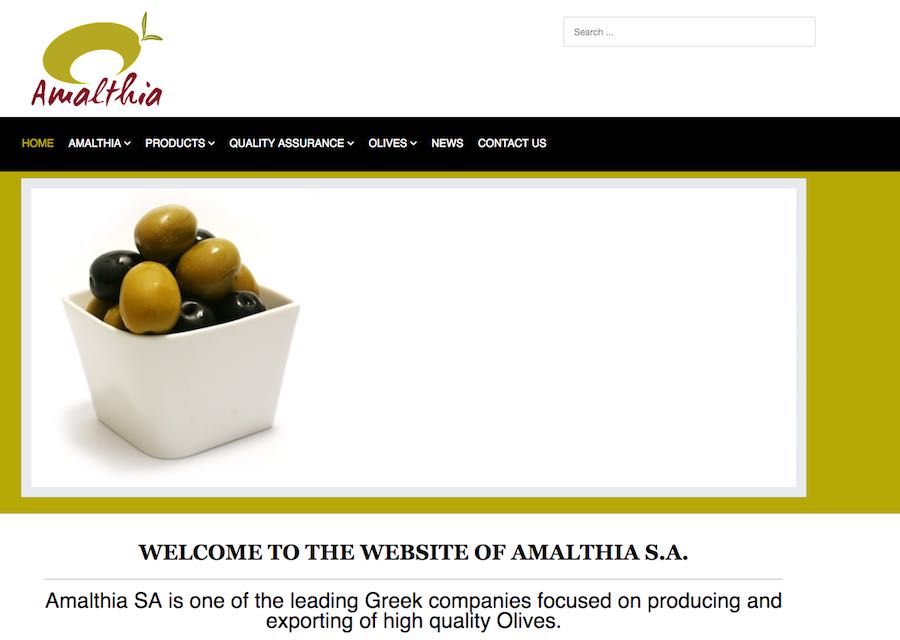 ---
Do you find any mistake or bug in this page? Please inform us by email or whatsapp. Thanks you.