Canned food manufacturers in France
◾ LA BELLE ILOISE CONSERVERIE
LA BELLE ILOISE CONSERVERIE
ZA Plein Ouest
56170 QUIBERON France
Since 1932 the company produces canned fish of high quality.
tuna, mackerel, fish salade, fish sandwich, fish soup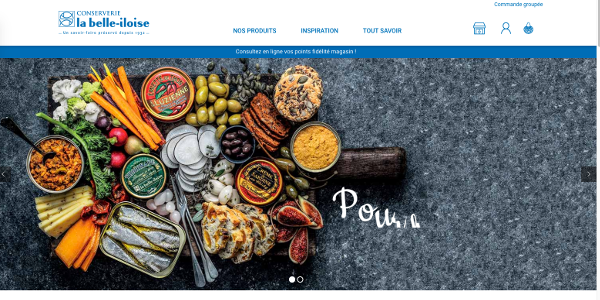 ---
◾ LA COMPAGNIE BRETONNE
LA COMPAGNIE BRETONNE
Rue des Conserveries
Port de Saint-Guénolé
29760 Penmarc'h France
For nearly 20 years that they are installed on the port of Saint-Guénolé. Since its inception in 1998, The Breton company perpetuates a family know-how labor fish from 3 generations.
tuna in oil, sardines, fish rillettes, fish soups, mackerel fillets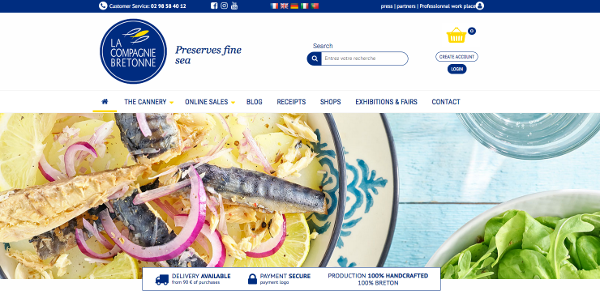 ---
◾ LA MONEGASQUE UNIMER GROUP
LA MONEGASQUE
57 Rue Grimaldi
MONACO France
The brand La Monégasque was created in 1942 in Monaco. It has since become a distinguished reference of quality in the international market for seafood products, thus representing a flagship product and an important vector of development for the Unimer Group.
Source. the website.
Salted anchovies, sardines, vegetables spread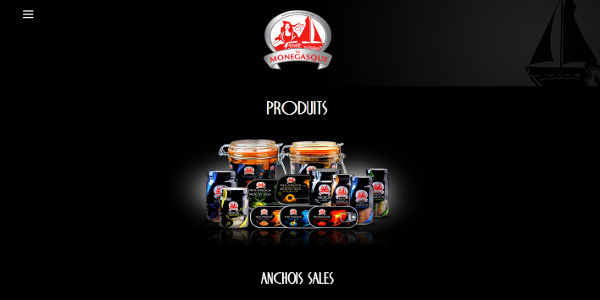 ---
◾ LA QUIBERRONAISE CONSERVERIE
LA QUIBERRONAISE CONSERVERIE
BP40217
30 rue de Port de Pêche
56172 QUIBERON Cedex France
Since 1921 producer of canned fish
Sardines, white tuna, mackerel fillets, fish soups, salmon, meat pates, rillettes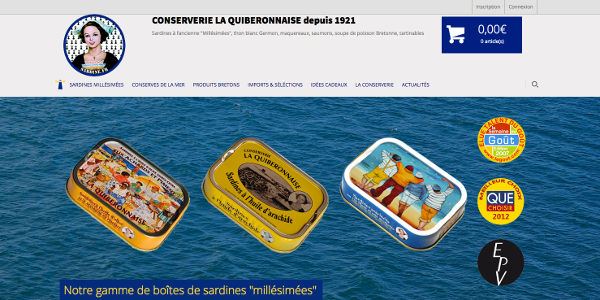 ---
◾ LA SABLAISE
LA SABLAISE SAS
Parc Actilonne, Allée Alain Gautier
BP 10110
85103 LES SABLES D'OLONNE CEDEX
France
The La Sablaise cannery is a family business, established for 30 years in Olonne sur mer on the Atlantic coast. They produce a wide range of delicious seafood specialties: fish soups, rillettes, fish fillets, sauces for fish and shellfish.
fish marinades, fish cream, fish soups, fish fillets, sardines, anchovies, samphires, mojette beans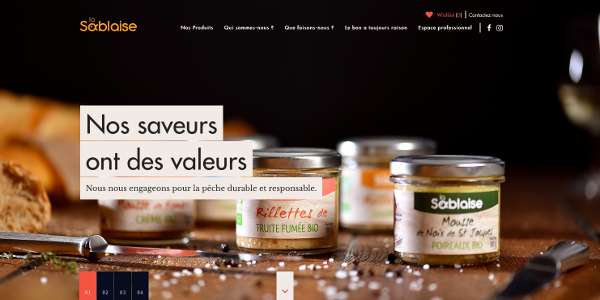 ---
◾ LES COMTES DE PROVENCE
LES COMTES DE PROVENCE
11, espace Saint-Pierre
04 310 Peyruis en Provence France
jams, compotes bio, pure fruit compotes, honey
Do you find any mistake or bug in this page? Please inform us by email or whatsapp. Thanks you.