THAILAND canned food manufacturers
◾ THEPPADUNGPORN COCONUT
THEPPADUNGPORN COCONUT Co.,Ltd.
5/895 Borommaratchachonnani Rd.
Arunamarin Bangkoknoi
Bangkok 10700 Thailand
The present growth of Theppadungporn Coconut Co., Ltd. in the food processing industry began over 50 years ago in 1946 when Mr. Ampol and Mrs. Jariporn Theppadungporn, an orchard farmer couple in Thonburi, decided to enter the coconut business by retail and wholesale coconut.
Source: the website.
Young Baby Corn in Brine
Bamboo Shoot in Water
Rambutan in Syrup
Lychee in Heavy Syrup
Jackfruit in Syrup
Dipping sauce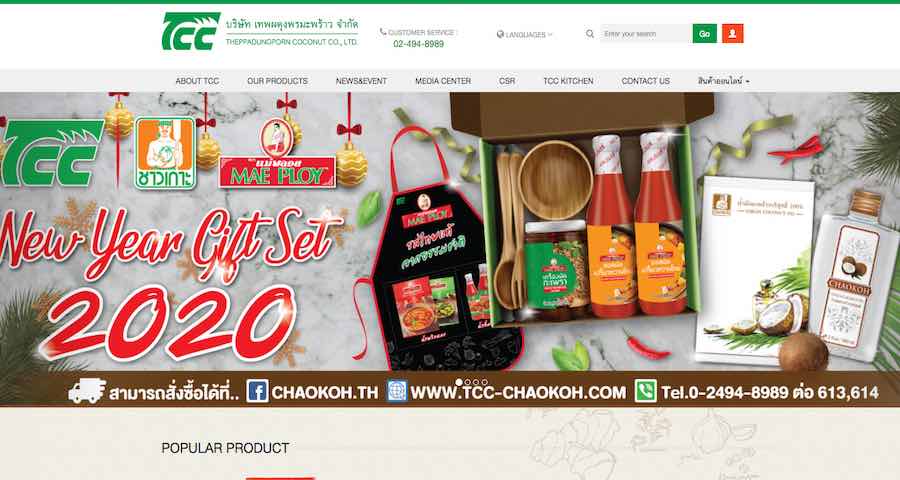 ---
◾ TIPCO FOODS PUBLIC CO. LTD
Tipco Foods Public Company Limited
118/1 Tipco Tower
Floor 27-29
Rama 6 Road
Phaya Thai Subdistrict
Bangkok 10400,
Thailand

In 1976, the founder of Tipco Foods PLC, established a Canned Pineapple manufacturing plant with the commitment to support pineapple farmers in Thailand. Tipco's first pineapple cannery is located in Prachuap Khiri Khan province, which is the largest pineapple plantation in Thailand. Since then, Tipco has been expanding the pineapple product range to serve all market demands. The current pineapple products include Aseptic Pineapple Juice Concentrate and Crushed Pineapple, Pineapple in Retort Pouch and Pineapple in Plastic Cup. Today, Tipco has become one of the top 5 pineapple manufacturers in Thailand, delivering quality products manufactured with international standards. Therefore, Tipco is trusted by customers from over 100 countries worldwide.
Source: the website.
Canned pineapple
Pineapple in Plastic Cup
Tropical fruit salad

Do you find any mistake or bug in this page? Please inform us by email or whatsapp. Thanks you.