Canned food manufacturers in Singapore

◾ LEE PINEAPPLE CO.
LEE PINEAPPLE CO.
OCBC Centre
65 Chulia Street #44-01
Singapore 049513

Their family has been growing pineapples since 1931, and they want to share their sweetness with new customers.
Source: the website.
Pineapple Slices in Syrup
Pineapple Slices in Heavy Syrup
Pineapple Slices in Light Syrup
Pineapple Broken Pieces in Heavy Syrup
Pineapple Broken Slices in Syrup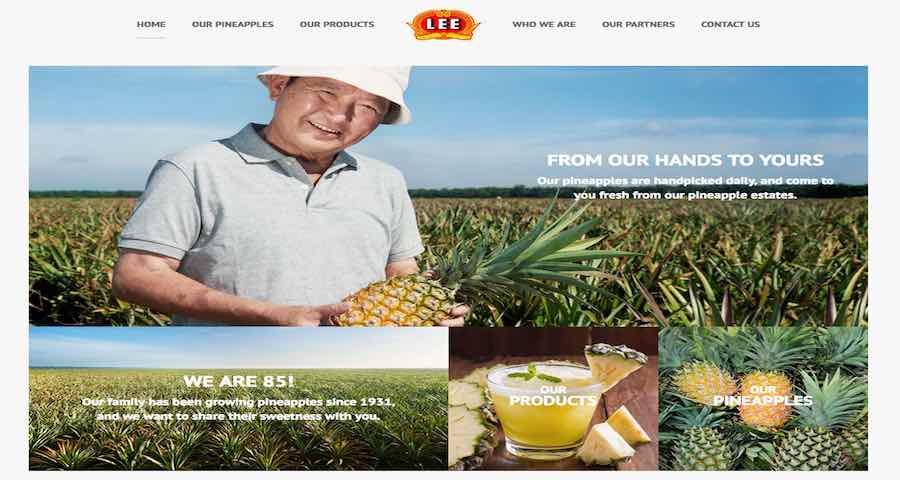 Do you find any mistake or bug in this page? Please inform us by email or whatsapp. Thanks you.