Canned food manufacturers in Bulgaria

◾ KARNOBLATPLOD JSC
KARNOBLATPLOD JSC
Karnobat Bulgaria

With over half century of experience they combine the traditional taste with latest technology and know-how in fruit and vegetable processing to provide fine and healthy products at a hand reach. Over the years they have accumulated rich and valuable experience, they have established traditions in the industrial processing of fruits and vegetables, and they have made serious investments in equipment and technology.
Source: the website.
Peaches in sugar syrup
Apricots in sugar syrup
Sour cherries in sugar syrup
Cherries in sugar syrup
Pears in sugar syrup
Plums in sugar syrup
White cherries in sugar syrup
Compote assorted
Gherkins
Pepper products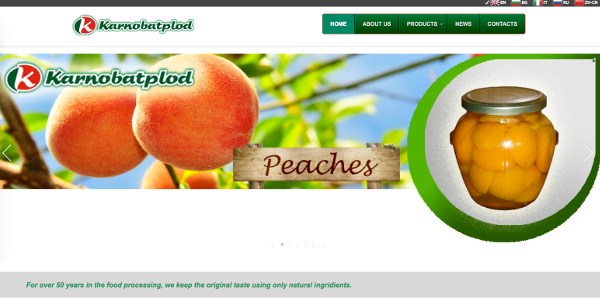 ---
◾ KONEX TIVA
KONEX TIVA
9 Bulgaria blv, bld.3
1408 Sofia Bulgaria


Konex-Tiva was established in 1995. Since then theirur target has been to produce and offer a complete variety of preserved vegetables, salads, sauces & ready-to-eat dishes which will meet high expectations in quality, taste & safety. Biggest part of theproduction is exported to USA, Canada & major EU countries (Germany, Sweden, France, Poland, Slovenia, Greece, Romania, Cyprus, United Kingdom) Russia, Israel, Australia, New Zealand and South Africa . They focus on creating long-term relationships all around the world.
Source: the website.
Spreads & Dips
Appetizers & Antipasti
Vegetable Caponatas
Marinated Vegetables
Sour Cherry Specialties
Jams & Preserves
Bruschetta toppings
Pasta sauces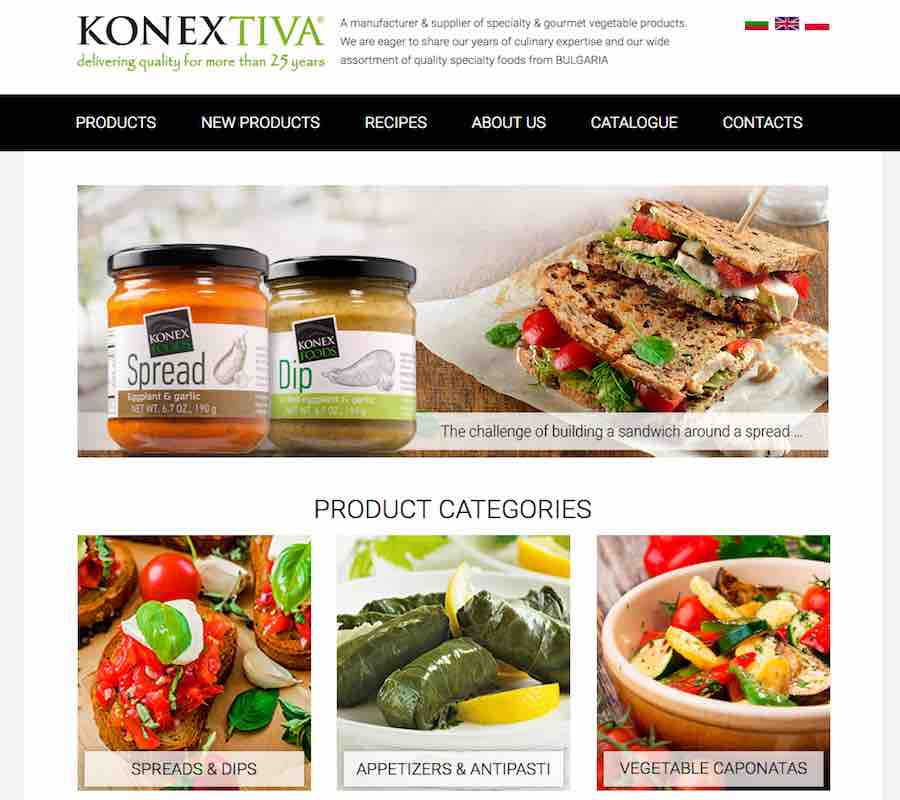 Do you find any mistake or bug in this page? Please inform us by email or whatsapp. Thanks you.