SPAIN food exhibitions
List of food exhibitions in Spain where you will able to find canned food too.
ALIMENTARIA
Alimentaria is professional, international, specialised, global, innovative, media-friendly and profitable. The content-packed show will bring together more than 4,000 firms, making it a must-attend event.
Barcelona
Calendar 2022
---
ALIMENTARIA FOOD TECH
Alimentaria FoodTech is the machinery, technology and ingredients exhibition that integrates the food and beverage industry's processing and preservation value chain. It is a cross-cutting exhibition that serves the food and beverage production industry from raw materials to commercial distribution.
Barcelona Calendar 2021
---
ANDALUCIA SABOR
International fine food fair. Biennal.
Sevilla

---
BIOCULTURA
Bio products exhibition where you can find canned food too.
Barcelona, Madrid, Valencia etc. Calendar 2021
---
FERIA DE LA ANCHOA
The Fair of the Anchovy and the Conserva in Santoña, one of the best gastronomic events in Spain. It offers tourists and visitors the excellence of quality anchovy fillets. It is one of the greatest gastronomic values ​​of Cantabria: the anchovy, a product elaborated in an artisanal way and with the best raw materials.
Santona
---
FORUM CORUNA
Gastronomic sector exhibition.
La Coruna
---
MEDITERRANEA GASTRONOMA
Mediterranean food fair
Valencia
Calendar 2021
---
ORGANIC FOOD IBERIA
Organic Food Iberia is an exciting new trade event dedicated to promoting the organic food and wine industry to key organic buyers.
Madrid
Calendar 2021
---
SALENOR
International fine food fair.
Aviles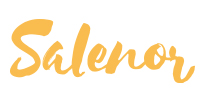 ---
SALON DE GOURMETS
The Salon de Gourmets (SG), International Fine Food and Beverage Fair, has grown to be the most successful event in Europe, guaranteed by the audited figures from the past edition.
Madrid
Calendar 2021
---
Any bug here? Any mistake in this page? Do your trade food exhibition in Spain has been not yet added? Please inform us by email or whatsapp. Thanks you.
Back to Top