CHINA food exhibitions
You are able to find here a list of food exhibitions in China where you will able to find also canned food.
The leading food & beverage exhibition for the Southern China
Organic food expo in Shanghai
Shanghai International Import and Export Food & Beverage Exhibition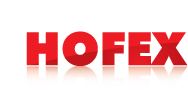 International Food and Hospitality Tradeshow in Hong Kong.HOFEX offers a tremendous opportunity for exhibiting companies to showcase their products and services in one of the world's most lucrative markets.HOFEX is famous for its wide variety of Food and Beverage products. Apart from local exhibitors, you may also find a variety of exotic food from the international pavilions such as U.S.A., U.K., Japan, Australia, Austria, Belgium, Greece, Italy, Korea, Mexico, Spain, Taiwan, Latvia, Nordics, Belarus, Georgia and more!
Hong Kong



FHC China is a trade show focused on buyers of quality imported products and not Chinese made food and beverages.The leading tradeshow for international companies looking to introduce their products into the Chinese market.
Shanghai
Private label market in China, Organised By BolognaFiere China Ltd.
Shenzhen World Exhibition & Convention Centre
Professionals, trade & business visitors only. General public will not be admitted.Frequency of Show: Annual
Shanghai
Any bug here? Any mistake in this page? Do your trade food show in China has been not yet added? Please inform us by email or whatsapp. Thanks you.
Back to Top