Greece canned food manufacturers

◾ CONEX S.A.
CONEX S.A
Athens Office
238 Kifisias Avenue
152 31 Halandri
Athens, Greece

CONEX S.A. is a fruit canning company founded in 1971, which specializes in the production of yellow cling canned peaches of unparalleled taste, freshness & nutritional value.
Source: the website
Canned peaches halves
Canned peaches slices
Canned peaches diced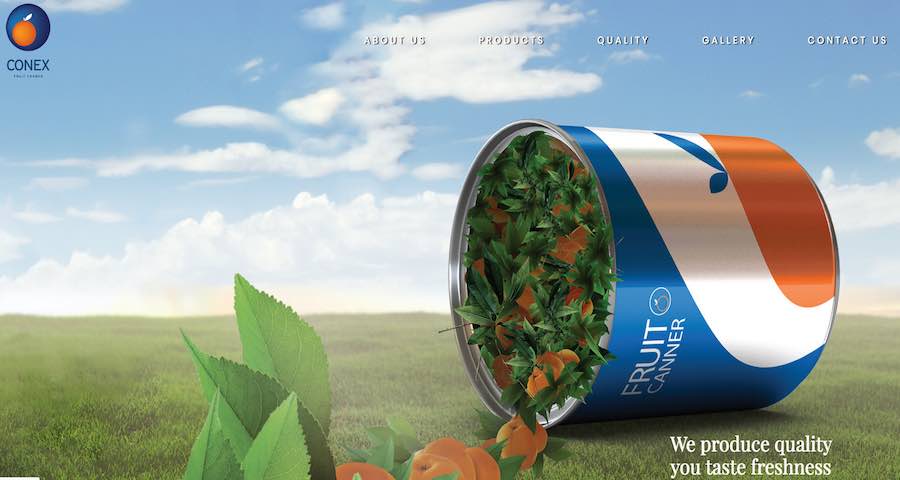 ---
◾ COVITA S.A.
COVITA S.A
2ND KM. GIANNITSA - EDESSA
581 00 GIANNITSA - GREECE

Covita S.A is a long established business with a family history of producing cherries for over 50 years. Our company processes over 10.000 tons annually and has been audited with BRC certificate of conformity. Also please note that COVITA SA is a world leader in producing diced peaches and red cherries. COVITA S.A. was founded in 1989 with main target to harvest and pack cherries from Creece and the Balkan countries.COVITA S.A., is the Greek industry that specializes in the processing of cherries and peaches.
Source: the website
Canned peaches
Canned cherries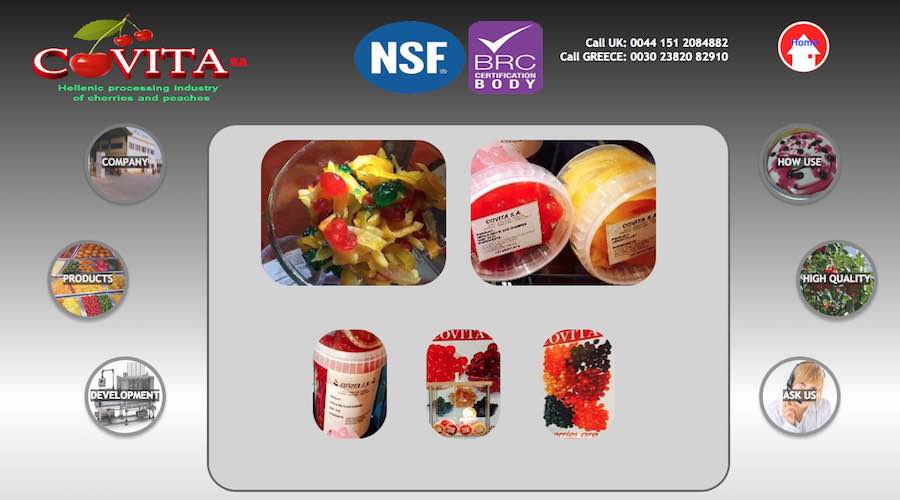 ---
Do you find any mistake or bug in this page? Please inform us by email or whatsapp. Thanks you.