Canned food manufacturers in Tunisia

◾ ABCO
ABCO
Zone Industrielle Ezzahra
Impasse Amman
2034 Ben Arous - Tunisie
Founded in 1824, the company continues to offer quality tuna for "Sidi Daoud" tuna lovers. To meet the European and international standards, ABCO introduced in 1999 new modern production equipment in its 15,000 m2 production site in which a competent and passionate team is always working with a strong focus on quality.
Source: the website.


Tuna chunk in olive oil
Tuna chunk in vegetable oil
Tuna fillets in jar
Tuna fillets in aluminium can
Natural tuna chunk
Sardines
Sardines fillets
Mackerel
Anchovy fillets

◾ AYACHI CONSERVERIE
Ayachi Conserverie
EL MANSOURA KESRA – 6131 SILIANA TUNISIE
Ayachi cannery is specialized in the manufacture of canned fruits and vegetables. Their factory is located in Siliana, in order to be the closest to farmers and producers. This awareness, also encompassing the protection of the environment, puts us in the forefront of the economic development of the region and represents a real value of the group since its birth in 1946. Perfect control of the process of transformation allows us to ensure a high quality and flavor intact !
Source: the website.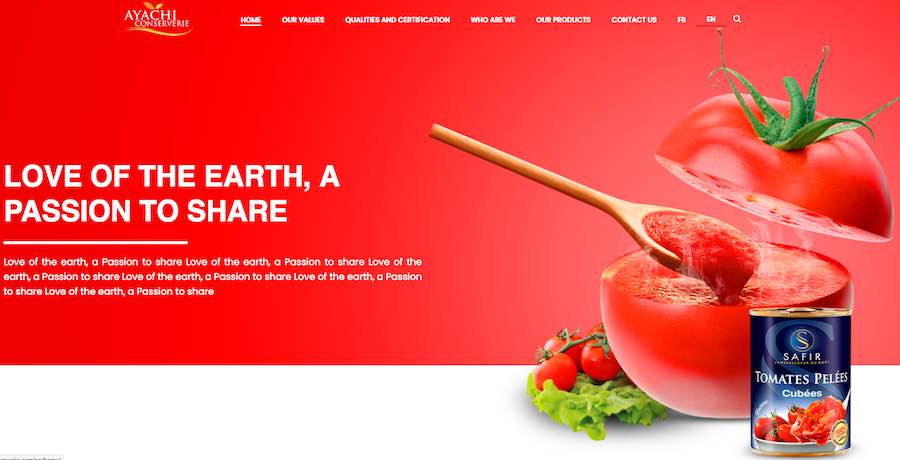 Do you find any mistake or bug in this page? Please inform us by email or whatsapp. Thanks you.