Canned food manufacturers in Turkey
◾ BAKTAT GIDA
BAKTAT Gıda San. Tic. Ltd. Şti
Yalova Yolu Derince Mevki 2.km
16600 Gemlik / Bursa
Turkey

BAKTAT GROUP WAS ESTABLISHED IN 1986 BY THE PARTNERSHIP OF 5 BROTHERS. IN BAKTAT GROUP THERE ARE 12 COMPANIES AND AROUND 1500 WORKERS. IN THEIR PRODUCT RANGE THERE ARE MORE 2500 DIFFERENT ITEMS AND THEY HAVE BEEN EXPORTING TO MORE 52 COUNTRIES.
Source: the website.
Mixed vegetables, peas, green bean, okra, peas, borlotti bean, chickpeas, kidney beans, giant white bean, sweet corn, white beans, olives, olive paste, tomato paste, paprika paste, pickles: cloves of garlic, peppers in brine, silverskin onions, paprika hot in brine, jalapeno peppers, paprika, gherkins, cabbage, mixed vegetables, grilled eggplants, grilled peppers, ready dishes....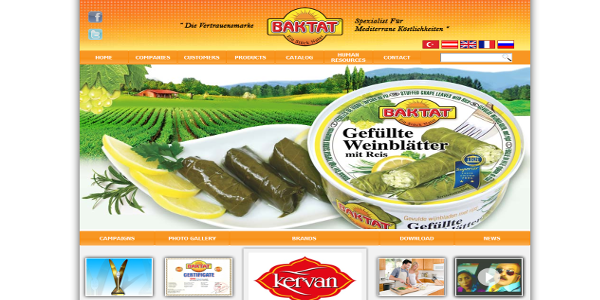 ◾ BALARISI GIDA
BALARISI Gıda San. ve Tic. A.Ş.
1 Org. San. Böl. 248. Ada 3.
Parsel 5.Cad. No: 3 Beyköy / DÜZCE
Turkey
BALARISI is a leading producer of Natural Honey products in Turkey since 1973. They are a certified company by national and International standard agencies like ISO 22000:2005, Food Codex in Turkey, & Turkish Halal Certificate. Located in Organised Industrial Zone in Düzce with 4.000 m2 closed area in 10.000m2 surface, Balarisi products (Flower, Pine & Chestnut Honey) are trusted in domestic and in more than twenty (20) international markets with variety of packaging styles (Glass Jars and Plastic), and with weight of (20gm, 40gms, 90gms, 250gm, 460gms, 500gms and 850gms). Honeys obtained from wild flowers of Eastern and South-eastern regions are packaged in hygienic environment without human touch. The pine Tree Honey is unique to the Anatolian region of Turkey and Greece. Their products are produced under controlled modern scientific laboratory. Theye also provide specially labelled products to respond to our customers' needs worldwide.
Source: the website.
Extracted Flower Honey
Extracted Pin Honey
Extracted Chestnut Honey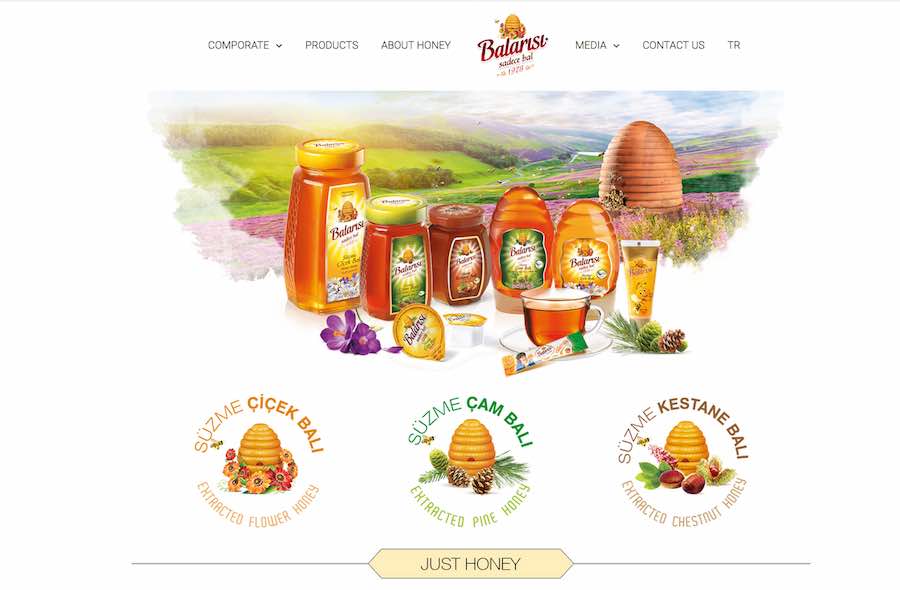 ◾ BURCU
BURCU GIDA KONSERVECİLİK VE SALÇA SANAYİ ANONİM ŞİRKETİ
Kocacami Mah.Eskihükümet cd.No:69
BURHANİYE/BALIKESİR
Turkey
Burcu Gıda was established as a small plant in 1982. Expanding its market network gradually, it enlarged its production facility with investments. Burcu Gida, initially, had a production area of 500 - 600 m2, but now it has an open production area of 50.000 m2 and a closed production area of 10.100 m2. Today, the company maintains its production in the food sector with two production facilities in Burhaniye and Canakkale, Yenice province.
Source: the website.


Facebook +90 266 412 59 71
Tomato paste
Pepper paste
Ketchup
Mayonnaise
Ketchup
ù Ketchup
Vinegar
Ajvar sauce
Breakfast sauce
Pizza sauce
Peas
Capers
Mixed vegetables
Green beans
Artichokes hearts
Mushrooms
Hummus
Sweet corn
Red kidney beans
White beans
Chickpeas
Red kidney beans
Rose jam
Jam
Kidney beans in tomato sauce
Stuffed vine leaves
Stuffed pepper
Stuffed eggplants
Soup
Roasted eggplant
Roasted red pepper
Eggplant salad
Roasted red pepper
Tuna fish
Sun dried tomato
Black olives
Green olives
Cracked green olives
Green olives with pepper

Do you find any mistake or bug in this page? Please inform us by email or whatsapp. Thanks you.