ITALY canned food manufacturers
◾ ORIGINAL G. CURRERI SRL
ORIGINAL G. CURRERI SRL
C.da Siracusa Z.I Santa Maria
92019 Sciacca (Ag) Italy
"Original G Curreri" fishing canning company is a production company licensed for the purchase and processing of sardines and anchovies for the following finished products: salted anchovies; salted sardines; anchovy fillets in oil; sardine fillets in oil.The processing plant is situated in C/da Siracusa Zona Industriale, Santa Maria in Sciacca (Agrigento).
Source: the website
Salted anchovies, fillets of anchovies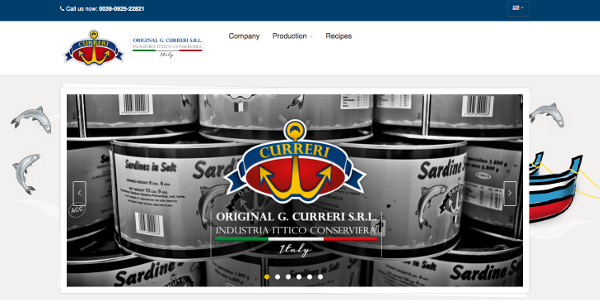 ----
◾ OROMINERVA SRL
OROMINERVA Srl
Località Valloni
86072 Cerro al Volturno (IS)
Italy

Orominerva offre prodotti artigianali senza conservanti aggiunti, dal piacere unico ed intenso.
Orominerva offers handmade products without added preservatives, with a unique and intense pleasure.

Source: the website

Facebook +39 0865 19 46 290
Artichokes
Grilled artichokes
Leccino pitted olives
Hot Peppers
Whole peppers
Eggplants
Small whole mushrooms
Asparagus
Peppers
Friarelli
Dried tomato
Condiments
Green pesto
Red pesto
Artichokes cream
Tomato sauce
Tomato puree

----
◾ ORTHOMED S.C.A.
Orthomed Soc. Cooperativa Agricola
C.so Umberto I, 39/41
71010 LESINA (FG) ITALY


La società cooperativa Orthomed nasce nel 2001 da un pugno di agricoltori della provincia di foggia, terra di sole e di paesaggi unici, alternati da grandi estensioni di terre, di boschi incontaminati, di colline e laghi, con al centro ""il parco del gargano"", patria del pomodoro dell'olio del vino e di tanti altri prodotti che rendono l'italia il "bel paese" cuore e sponsor della dieta mediterranea in tutto il mondo… Sin dall'inizio i soci della ORTHOMED hanno sempre impostato la propria politica sulla qualità, e dopo tanto lavoro fatto per la grande distribuzione si e' giunti alla trasformazione del pomodoro fatta direttamente, quindi grazie ad alcuni soci, la Orthomed, produce e trasforma il meglio delle produzioni sia convenzionali che biologiche e comunque tutte certificate ""global g.a.p. e grasp"" e comunque sempre nel rispetto dell'etica, tagliando così tutti i passaggi intermedi… . The Orthomed cooperative was founded in 2001 by a handful of farmers from the province of foggia, a land of sun and unique landscapes, alternating with large expanses of land, uncontaminated woods, hills and lakes, with "" the Gargano park in the center. "", Home of the tomato, oil, wine and many other products that make Italy the "beautiful country", heart and sponsor of the Mediterranean diet all over the world ...
Source: the website

Facebook |
Pesto sauce
Dried tomatoes in oil
Eggplants
Artichokes
Beans
Jams
Bio Peeled tomatoes
Tomato passata
Datterino tomatoes

----
◾ ORTOCONSERVIERA CAMERANESE SRL
ORTOCONSERVIERA CAMERANESE srl
P.zza IV Novembre, 6/7/8
60021 Camerano (AN) - Italy


Ortoconserviera Cameranese is an agrifood company that has been producing, preserving and selling products in oil for three generations. Grounding on its longstanding passion and experience, Ortoconserviera Cameranese preserves and passes on typical recipes and flavours of Marche region.
Source: the website
Green olives
Kalamata olives
Black olives
Peach halves
Peach slices
Apricot halves
Peach compote
Jams
Fruit syrup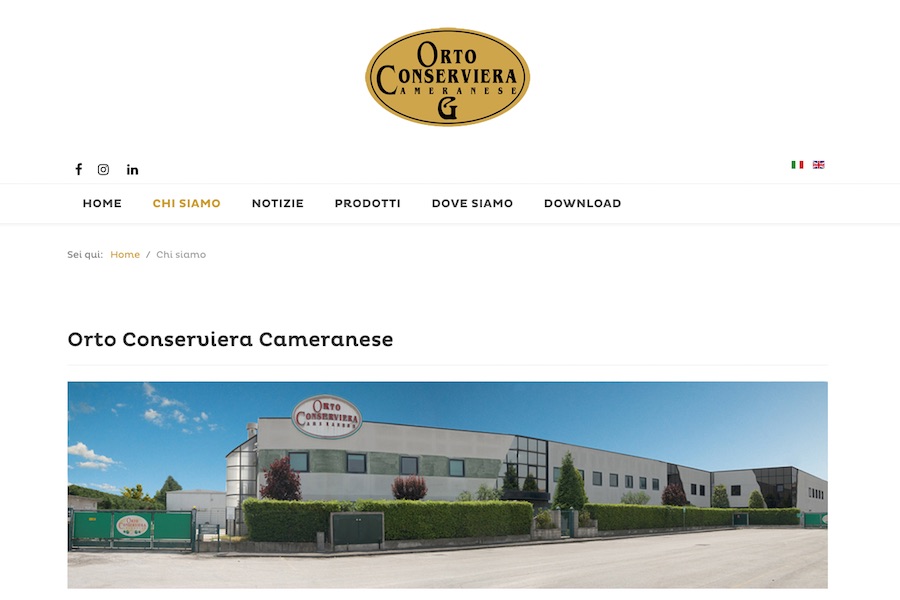 ----
◾ ORTOLEDDA SRL
ORTOLEDDA srl
C.da S.M. Poggiarelli, sn
Zona Ind. A.S.I
95041 Caltagirone (CT)
Italy


Ortoledda was founded in 1996 and its products are created today in a factory that is equipped with multiple packaging lines and where the production processes are carefully controlled. The glass jars, trays, sachets and tubs contain preserves whose first ingredient is quality and that are appreciated in Italy and around the world.
Source: the website
aubergines
peppers
eggplants
chilli peppers
baby artichokes
garden vegetables
garlic
spring onions
mushrooms
olives
capers
lampascioni
pasta sauces
salad for rice
pesto sauce
pate
dried tomatoes

----
◾ OTTAVIANI SRL
Ottaviani srl
Starda Secondaria A/5
04014 Pontinia - Italy


Ottaviani Srl is a historic company specialized in the production of artichokes. Since 1954 their family has worked with passion to bring quality artichokes to the tables of Italians. 60 years of experience have allowed them to refine the processing and transformation techniques of artichokes, both for those destined to be frozen and for artichokes prepared for preservation in oil.
Source: the website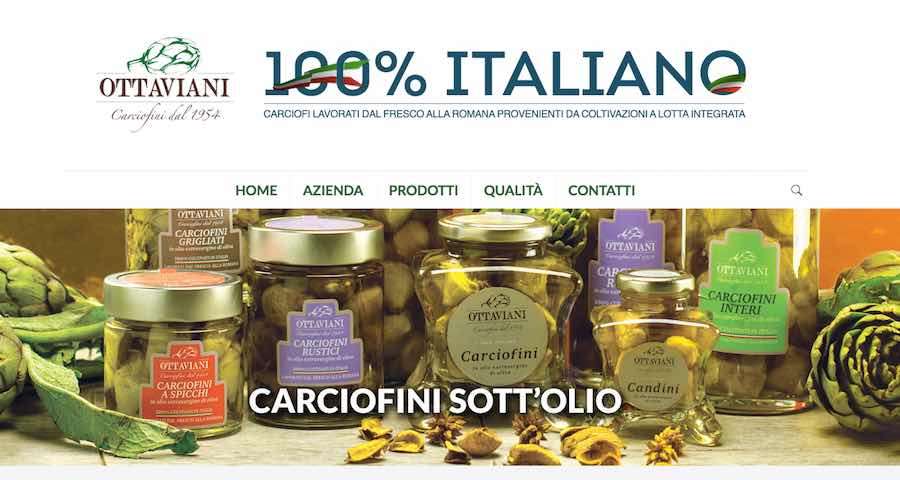 ----
Do you find any mistake or bug in this page? Please inform us by email or whatsapp. Thanks you.