Canned food manufacturers in Germany

◾ GOEBBER
Göbber GmbH
Bahnhofstr. 40
27324 Eystrup Germany

Since it was founded in 1888, they, the family company Göbber, have been producing jams, fruit spreads, fruit syrups and honey with a great deal of experience and care. They are now in the fourth generation to refine carefully selected fruits and keep composing new fruit creations for connoisseurs. Their claim to enjoyment-oriented nutrition is reflected in our particularly gentle manufacturing processes.
Source: the website.
jams, marmalades, fruit syrup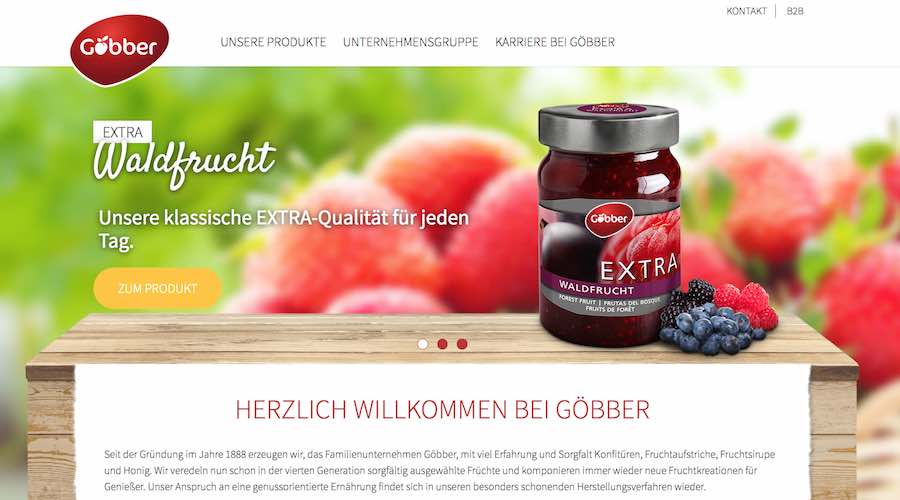 Our last visit 7th Feb 2020
Do you find any mistake or bug in this page? Please inform us by email or whatsapp. Thanks you.