Costa Rica canned food manufacturers

◾ CAMPOVERDE
CAMPOVERDE a company that started operations in 1988, being a pioneer in the cultivation of palm hearts, with a product for export from our Costa Rican lands in a special area for the development of our product of such high quality. CAMPOVERDE is a company with a family culture, valuing the most important thing in a family, which is each member that makes it up
Source: the website.
Pineapple
Hearts of palm
Green peas
Sweet corn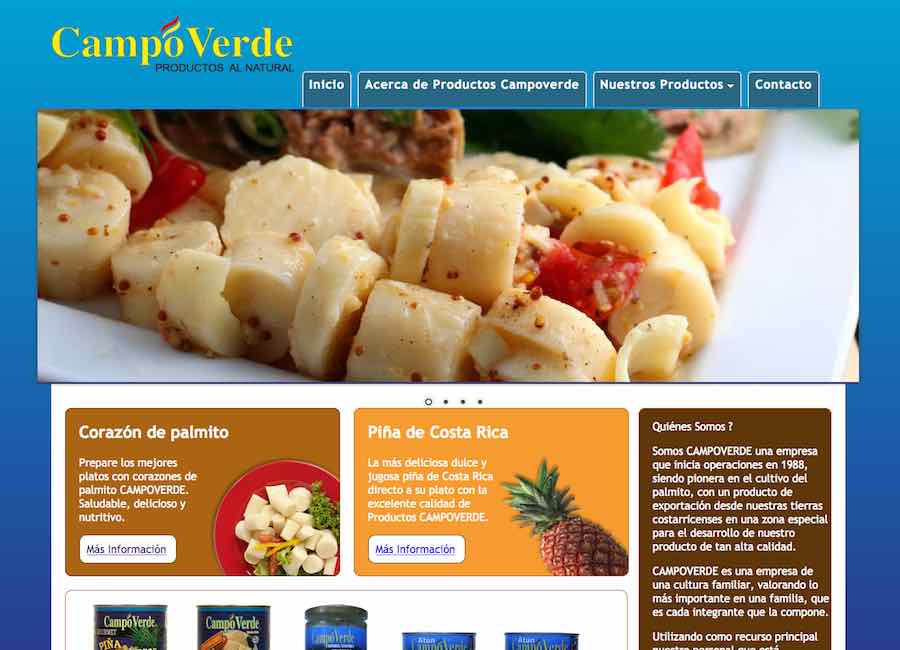 Do you find any mistake or bug in this page? Please inform us by email or whatsapp. Thanks you.